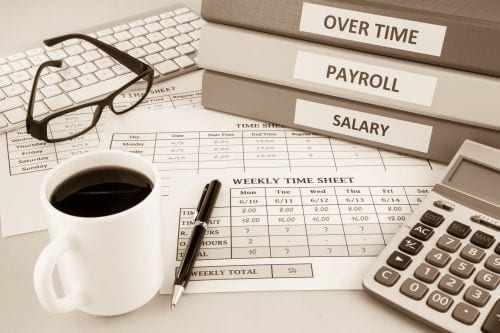 Time and Attendance Systems Take Monotony Out of HR Tasks
Of all the traditional tasks performed by human resources departments, the tracking of time employees work, the scheduling of their shifts, the approval of paid time off or vacation time, the record of overtime and details like sick days missed or late times are top of the list.
Done manually, these tasks even in a small business can be tremendously time-consuming and extremely monotonous.
Today there are a variety of apps that can do these tasks for you and be integrated with your payroll system. While some are expensive, especially if you have a huge company with hundreds of employees, many are less costly and equally effective for small businesses.
If you are purchasing a time and attendance system in the coming year, make sure that you look at a system that permits your staff to keep track of their time electronically using a mobile app or telephone. In a workplace that is increasingly sprawling and complex, this is particularly important.
If you have many locations and employees to track, use devices that use geofencing and geolocation to allow you to see who is working and where. Geofencing means that when you are paying an employee mileage, for example, that they are staying in the allocated region. Geolocation helps track the real world location of an employee. If they insist they are working in their home office, for example, you can make routine checks to ensure that they are actually there.
The great thing about time and attendance systems, besides their efficiency and how they relieve the human resources professionally of labor-intensive tasks, is that they also allow for the easy collection of relevant labor force data that can easily be provided when requested by the firms management.
To give you an example on how some of the most popular time and attendance systems work, if you are handling a small business (under 10 employees), look at an inexpensive system like uAttend. If you have hundreds of employees to keep track of, however, you may need a system such as Stratustime which tracks when employees come and how, time of their breaks, how long they are working on a specific project, and paid time off and vacation time.
Another interesting time and attendance system is Tsheets, which is especially useful if your workforce is highly mobile. It allows employees to record their time using everything from mobile apps to Twitter. They can also submit paid time off requests on this system and keep track of many things including their time off.
Keeping track of all these factors relating to your employees such as their hours, time off etc can be stressful, but using the right system can make it a breeze. For more information on time and attendance systems contact SkyPrep today!
---