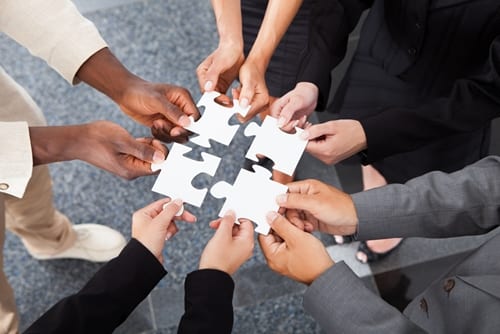 Implementing Gamification In Training Initiatives
Companies continue to delve deeper into the technological realm, examining how they can best use software, devices and online formats to further develop staff and products. One of the most popular methods by which executives have adopted these practices is through gamification, or the implementation of interactive digital programs designed to test and build employees' skills.
Gamification encompasses a variety of digital platforms, including online games, virtual rewards programs, social media engagement – basically any digital program that allows the user to make tangible progress. Some businesses use gamification to interact with consumers – such as those that encourage site visitors to create and manage an account on their pages – while others keep initiatives geared toward employees.
As this practice continues to gain in popularity, more companies have discovered ways to use gamification in their training and recruiting efforts. Additionally, experts predict this practice will only gain a greater following in the future, as devices and training software continue to evolve to better meet companies' needs.
The benefits of gamification
In 2012, the Pew Research Internet Project and Elon University released a report titled "The Future of Gamification." Both institutions interviewed leading business executives to discover their feelings on the practice and where they thought it would go in the future. An overwhelming majority indicated that by 2020, gamification would not only be widely adopted, but also be a driving force in businesses. Respondents explained that this method allows employees to develop personal skills at their own pace, learning office policies and necessary skills through online training software that allows them to engage with material in a more interactive, exciting way.
"Gaming functionality will continue to grow and be used in more and more facets of our lives," one respondent wrote, as quoted by the report. "People will receive training on the job, be exposed through education and development programs, have the ability to learn about areas that are important to them using this technology and social strategy."
Frank Farrall, lead partner at Deloitte Digital, explained to CIO magazine that gamification can also allow workers to receive tangible rewards for their work – something that can boost mood and productivity. Deloitte incorporates gamification by providing workers with online courses to help develop skills, including classes from leading institutions and webinars from executives.
"If you can gamify the process, you are rewarding the behavior and it's like a dopamine release in the brain," Farrall told the source. "Humans like a game."
Using software to engage employees
Training initiatives allow current and potential workers to get a sense of the working environment by presenting them with scenarios or policies they may encounter on a daily basis. Many businesses use a learning management system to present workers with these concepts, whether they're asking people to familiarize themselves with manuals or virtually solve a problem.
Forbes reported that one of the most important gains of gamification is its ability to transport employees to real-world situations they may encounter in the workforce. While training or during recruitment, employees can interact with digital versions of the world in which they are currently working or wish to soon work. The U.S. Army has already implemented this type of program. More specifically, the Army has developed a virtual game to both attract recruits and interest for the organization. The game, America's Army, takes users through a variety of tasks, locations and missions they may encounter while serving in the armed forces.
Another agency that uses gamification in its training strategies is the Department of Defense, which, according to Forbes, provides educational courses for employees. Additionally, the DOD employs training software for missions or initiatives that would be too expensive or dangerous to replicate in the real world.
---
3 responses to "Implementing Gamification In Training Initiatives"