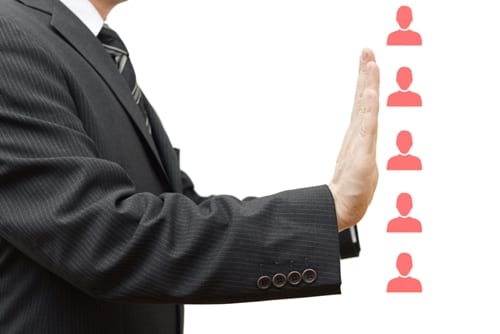 Best Ways to Avoid a Bad Hire
Especially for small or growing businesses, hiring the wrong person for a job could be devastating. According to a new study by CareerBuilder, more than half of employers have suffered the negative consequences of staff members not working out, including a significant loss in both revenue and productivity, as well as weakened employee morale and strained client relations. In the U.S., 42 percent of respondents reported that they spent at least $25,000 in the past year due to poor hiring decisions, and another 25 percent lost at least $50,000 for the same reason.
The time and money that's wasted on employees who aren't a good fit could be enough to hinder the success of a business. So how can companies ensure they choose the right individual for a particular position?
Here are some strategies that may minimize the risk of a bad hire.
Rely on references
Many hiring managers may be emphasizing the interview or making the resume a top deciding factor when considering a candidate. However, Small Business Trends explained that while these elements may be a good indicator as to whether a worker is capable of fulfilling a certain role, they cannot indicate what they can bring to the company beyond their skills and experience. In fact, there's no way of predicting their future performance based on these aspects. That's why the source recommended making reference-checking a high priority. Former employers and colleagues may have valuable insight that could help decide whether or not a candidate is actually a good fit. According to Small Business Trends, one of the most critical questions to pose to a previous boss is "Would you rehire this person if the opportunity arose?" The answer should always be "yes."
Gather all input
Oftentimes, just one or a few individuals have all the say in hiring someone. However, Inc. magazine pointed out that it's important to get input from all people who would be working with that potential employee before making a decision. The source explained that while a senior employee might think a candidate is right for a position, others who have to collaborate with them regularly may have a different opinion. Not only does listening to everyone's opinions throughout the process help to prevent problems down the road, but it can also show current staff members that their thoughts and concerns are valued.
Test the waters
Sometimes the best way to figure out if a candidate will work out is to test their competency in the role they're pursuing. The Wall Street Journal suggested offering a paid tryout to a prospective hire. This could entail involving them in a theoretical project to see how they work on a team or just having them spend a week in the office to observe their working style. It's easy for an individual to list certain skills in a resume, but engaging them in the business environment can reveal their true capabilities. During the trial run, you can even use online training software to get them up to speed on certain essential knowledge for the role. By keeping track of their progress within a learning management system, you'll be able to discern how quickly the potential staff member can ramp up.
---