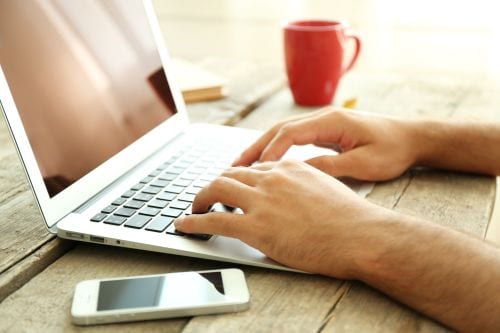 Four Great Free Mobile Apps For Employee Engagement And Feedback
Employee engagement mobile apps are among the most popular and effective in the human resources world.
You can add these to your workplace without a lot of fuss and bother by utilizing some of the great free apps on the market and encouraging your employees to make use of them.
Remember that to be really effective, employee engagement apps should load quickly (less than one minute) and be simple to use. The interaction on them should be informal and fun. This should be a happy, positive experience, not something drowning in corporate jargon.
When selecting from the wide variety of paid or free mobile apps on the market, pay attention to what they are designed to do. For great employee engagement apps, they should just focus on keeping staff updated on what is going on professionally in each other's lives and chances for them to get involved. If you overload it with too many roles, you will weaken the app and it will not be used effectively.
Apps that have an element of gamification are especially popular. This works by offering employees points for reading certain messages or in other cases, for acting on messages received. As with all HR apps, ensure that the content is highly relevant to those who will be receiving it.
Finally, ensure that you are up to date on the kinds of mobile devices in use in your workplace. Apps that work effectively across a variety of devices, from iPhone to Androids to tablets, are best.
Because these kind of apps are just plug and play programs, you can also keep from hold-ups or objectives from information technology departments.
Here are four free employee engagement mobile apps to try:
iAppreciate is an app that helps your employees mark their milestones and accept appreciation for their efforts and be rewarded for the results of their creative work. What's nice about this app is that it allows employees to send each other messages of inspiration. Also, employee signaled out for special praise can share the accolades received with family and friends on Facebook and Twitter.
GloboForce Mobile lets employees nominate colleagues for special recognition and pass accolades they have received through a special social newsfeed. You can get this app at the Apple's app store.
Sparcet is accessed by your employees via LinkedIn, Google and Facebook accounts. It facilitates employee-to-employee digital recognition and allows co-workers to express gratitude to each other.
Boost is a free content sharing app that allows you to push useful information to select people around you. Share informal or formal documents, videos, pfs, etc. Feedback then lets you know what resonates with everyone and what doesn't.
For more information on mobile apps and how they can be used in your organization, contact SkyPrep today!
---
2 responses to "Four Great Free Mobile Apps For Employee Engagement And Feedback"