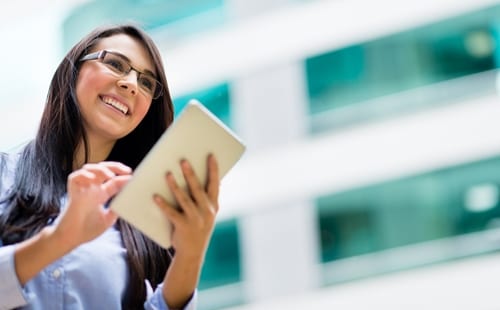 How to Attract Gen Y Workers
Employers today are faced with a unique challenge when it comes to attracting – and retaining – millennial workers. Efforts to overcome this obstacle will be crucial to a company's survival and success, though, seeing as a report from the Business and Women Professional's Foundation revealed that Generation Y will make up nearly 75 percent of the world's workforce by 2025. According to a recent Deloitte study, many millennials believe that business is lacking in certain essential areas including innovative thinking, making a positive contribution to society and effectively developing their skills.
Recruiting the next generation of talent depends on the ability to appeal to their values and working preferences. Here are some ways to make Gen Yers want to work for you:
1. Give them options
For on-the-go millennials, it can be highly beneficial to provide a flexible working policy. While some firms may be apprehensive about offering the option of telework, Brazen Careerist emphasized that this can provide a major competitive advantage. Even allowing your employees to work from home one day a week can be an attractive option. As the top concern related to telecommuting is typically that productivity will suffer, it can be helpful to leverage an online learning management system to track staff members' progress.
2. Commit to fostering their growth
On the whole, Gen Y boasts an unmatched level of ambition. Not only are these workers highly educated, but they are also hungry for professional advancement, and fear getting stuck in one career path. That's why it's crucial to emphasize that you have their growth and flexibility in mind during the recruitment process. According to Deloitte's report, many millennials believe that they are not getting the opportunity to develop to their full potential professionally. In fact, only about half of this generation's individuals agree that their company does everything it can to develop their skills. So how can you address this? One way is to create online courses  on different realms related to your organization, which will offer these workers a chance to explore various roles and build a career with flexibility.
3. Embrace technology
Generation Y essentially grew up reliant on certain gadgets to interact with others. That's why it's important to offer the most advanced hardware and up-to-date software. Additionally, it can be beneficial to consider a bring-your-own-device policy, which allows them to work in a way that's most comfortable for them. However, it can also be useful to utilize elearning software to teach these workers how to appropriately and securely use technology in the workplace.
---