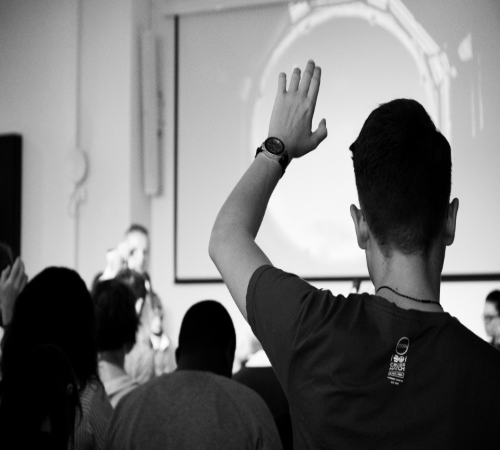 10 Tips to Get the Most Out of Your Instructor-Led Training Sessions
Instructor-led training (ILT) has been the primary method of employee training and development for a very long time, but with new technology and constant changes to the business world, online training is taking precedence over ILT. Instructor-led training can take much effort and financial resources to support, so it comes as no surprise that it is being used less, especially when online learning improves efficiency and lowers costs.
However, it can be impossible to entirely eliminate ILT as it has many substantial advantages, which make it indispensable. If you are still using ILT as a training method, you can complement it with eLearning to offer blended learning, which is the use of both online and offline training, to take advantage of both approaches.
Using online technologies such as an LMS supports the online aspect of your training and will help boost your ILT sessions and entire training program. We'll take a look at how you can combine the power of traditional ILT with the flexibility of online training through an LMS and what you can do to get the most out of your ILT sessions.
Make Your ILT Sessions Available Online for Greater Reach



You can extend your audience reach by making your ILT available online through an LMS. ILT courses can be broadcasted online live or through pre-recorded webinars to have it easily accessible to a larger audience in different locations across the globe. Pre-recorded training allows learners to access these training resources whenever it is convenient for them, as well. In addition to extending your reach, having your ILT sessions online will reduce costs and effort spent on training for multiple audiences in dispersed locations.



Set Set Clear Goals and Objectives

You should consider laying out clear and specific learning goals and objectives. It sets expectations, and learners will be aware of what they need to know coming out of training. Develop a plan for each ILT session to cover the learning goals, how the course is going to be prepared and delivered, and how it is going to be evaluated so you know if the class is resonating with your audience.

Transform your ILT sessions with SkyPrep

Enable Continuous Learning Through Online Learning

There are a few ways you can provide continuous learning to employees after an ILT session through your online training platform:


– Provide access to training resources and materials – Have your training material such as videos, presentations, articles, guides, and course notes available in a central location within your LMS. Your learners will be able to refer to these materials anywhere at any time if they have questions, need a refresher, or to further build knowledge on a topic.

– Auto-enroll learners into courses and learning paths after ILT sessions – Your employees can continue their learning on a particular topic after they have completed an ILT course to further build their knowledge. You can accomplish this by auto-enrolling users into an online course or learning path as soon as they complete an ILT session. They can complete these online courses at their own pace whenever it is convenient for them.

Create Appealing Presentations

If you are using PowerPoint presentations for your ILT course, you want it to be clear and engaging, so it is easily understandable, and learners do not lose focus.

Keep your bullet points brief as no one wants to read a content heavy slide. Have images on your slides related to the topic being discussed. Images make the slides more appealing and less bland. If you can include infographics or charts, that will even be more helpful, especially since many people are visual learners.

Overall, make sure your slides are clear and straightforward to read. You will lose the attention span of your students if you have too much going on in each slide.



Assess Learners with Online Quizzes

Get your learners to take a quiz to test their understanding of a subject. An LMS allows you to create and automate quizzes, so you can quickly report on these results to track learner performance and identify improvement areas. You will be able to determine if there are issues with your training and jump in to provide support if your students are struggling in a particular area of a course.

With your LMS, you will also be able to set a passing grade and make learners retake the class if they fail a quiz. This will ensure they take the time and effort to understand the subject better to pass the quiz.

Don't forget to include surveys your learners can take to give feedback on the course, content, delivery, and so on. You can use this information to spot common issues and modify your training to solve those problems and make your training more impactful.

Generate Actionable Insights to Improve Training

It can be burdensome to track the training performance of your learners with manual methods. An LMS automates the whole reporting process for you, saving you time and effort to obtain KPIs you need to make your ILT sessions a success. You can use pre-built reports or customize your own to dig into your data with more flexibility and have it automatically sent directly to your inbox or to other members of your team.

You will have a better understanding of how your ILT sessions are performing and be able to see if you need to address resolve issues in order to provide the best training experience for your learners.

Keep your Sessions Short and Concise

The longer the session doesn't necessarily mean, the more effective it is. Shortened attention spans, various distractions online, and work commitments from other projects make it difficult for people to focus for extended periods. So if you have a course that is too long, chances are your learners will have already tuned out before it has finished.

Focus on the key elements and content that aligns to your course goals and objectives. If a topic is too long, consider breaking them up into sections. Doing this will significantly increase knowledge retention.

Auto-Assign Learners to Relevant ILT Sessions

An LMS provides you with course auto-enrollment features to automatically assign learners to upcoming ILT training based on user properties such as title, location, department, course expiration date, and course completion status. You can ensure your learners are assigned to the appropriate ILT training and are instantly registered when a new course has been created, instead of having to do this all manually.

Learners will also be able to keep track and stay on top of their ILT training more easily. All upcoming ILT sessions will be visible on the learner's dashboard and calendar, so they will clearly know when and where it will take place.

Automate Reminder Notifications

Your employees are busy with their work, and some may inevitably forget to sign up or attend a training class. When you have ILT modules or sessions that take place at a set date and time, you cannot afford to have many of your learners missing out, especially if you have strict training deadlines. You can help your learners stay on top of their ILT training more easily by sending out automated reminder emails you can set up in your LMS to notify them of upcoming ILT sessions in advance.

Make Your Courses Engaging

Make your ILT sessions interactive to boost engagement and focus. There are many ways you can do this, such as starting with an icebreaker or even a fun poll question to get everyone focused and get their energy levels up. You can have team exercises, poll questions or quizzes, or Q&As in the middle of the course to change pace and grab the attention of your audience.

Final Thoughts:
Even with the trend of moving training online, ILT is still an essential component of successful training organizations need to leverage. It may have its disadvantages, but using an LMS to support it will not just maintain its effectiveness but will improve the impact for learners.


---