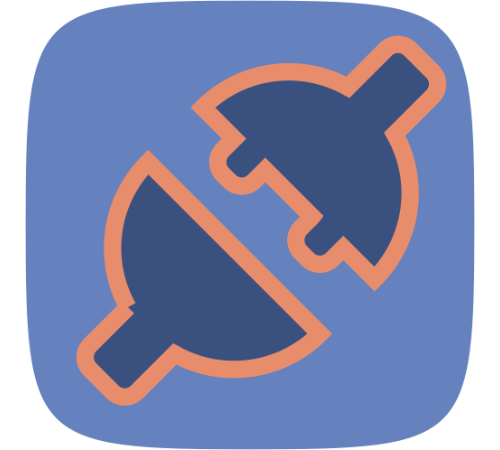 LMS Integration – What it Means and Why is It Important
Collaboration is crucial in all aspects of the business operation and your eLearning initiatives are no exception. Your organization uses numerous software applications to capture data, manage performance and make decisions. If your Learning Management System doesn't integrate with the other vital apps you use, you risk wasting time on extensive data management, missing out on crucial information and not using your LMS to its full capabilities.
What Exactly is Learning Management System Integration?
In simple words, LMS integration is the compatibility of your learning management system with the business applications you are already using. It allows you to move data between systems to automate tasks and gain access to integrated reporting.
Take as an example your customer relationship management system (CRM), like SalesForce. By integrating the two systems you can easily perform actions like delivering targeted training to your customers and partners or creating a centralized learning platform for your sales team without them needing to leave the CRM.
Or, take the scenario where you have developed online courses to help new web designers learn the basics of web designing. The courses you have created live on your online training platform. How would you go about selling these courses? That's where an e-commerce integration becomes essential. If your LMS integrates with platforms like Shopify, PayPal and Stripe you should be able to sell easily your courses online with automated registration and billing.
LMS integrations are categorized in two groups: native – built in-app and third party – integrated with the use of an external software acting as a connector. Both types of integrations serve the purpose to make internal data communication between your LMS and the other apps you use, easier and better.
Why Do You Need LMS Integration?
LMS integrations open your business to endless possibilities. Rich data lies within each app you use in your organization and when that data communicates with your training software you gain a more comprehensive understanding of your team, partners, and customers. You are better enabled to make operational decisions, identify training gaps and create personalized learning paths for the unique needs of each individual or group of learners.
As your business expands, you adopt new technology and software solutions to remain competitive and on par with market expectations. And because of that, adopting an LMS that does not integrate with the apps you use will result in data being lost, inefficiencies in operations, and time spent on administrative tasks.
Below, a few reasons why your LMS should easily integrate and scale within your corporate ecosystem:
Reduce redundant data
Spend less time on data input and maintenance. When you integrate your LMS with your other apps you only need to key in data once instead of updating each system individually, ensuring information consistency within the organization.
Provide a personalized training experience
When your systems communicate with each other you gain a comprehensive overview of each learner's performance, allowing you to create a personalized training plan based on your learners' training gaps and overall unique needs.
Drive enhanced reporting
Synchronize data between systems for complete training activity tracking and reporting. When you integrate your LMS with the other apps you use, you gain total visibility of training information, giving you the ability to relate training data to performance outcomes.
Save time otherwise spent on administrative tasks
Native and third-party LMS integrations allow you to create workflows and automate manual platform management tasks that traditionally took too much time and admin work. Automatically enrolling users into courses after they pass a certain training, automatically adding users to email lists, and tracking failed quiz attempts for a specific course in Google Sheets are just a few examples of workflows that can be created with third-party integrations.
Keep up with compliance more effectively
Protect your business from hefty fines and other legal consequences. When your systems communicate with each other you have constant access to the information you need in order to get insights on who is compliant and not. That way you'll be able to prove compliance and meet the inevitable audits in an exceedingly prepared way.
Top Integrations You Should Look For in an LMS
Most Learning Management Systems come equipped with a myriad of integrations to serve various training use cases. There are a few core ones however, that you should be paying close attention to while in the LMS selection process as your organization will
almost certainly use them:
Team Management
Your LMS should integrate seamlessly with the team management software you already use, such as BambooHR and ADP.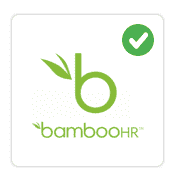 This particular integration enables you to synchronize your LMS and HR information, making it much easier to import and manage your employees while reducing the time that would be spent duplicating information across your platforms. Your team management tasks, such as new hire training, skills training, job training, culture training, and annual compliance training tasks are then streamlined for better data collaboration.
Single Sign-On
One less username and password for your learners to remember.
Your LMS's single sign on feature allows your users to automatically sign in to their training platform account using the login information of their existing cloud accounts. The integration should support all major cloud services to make it easy for your learners to access company training anytime. Industry-standard single sign on providers that should be supported include: SAML 2.0, OKTA, Microsoft, Active Directory, OneLogin, Open API, Facebook, LinkedIn, Windows Live, G Suite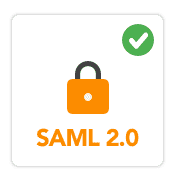 Content Management
Your LMS should also integrate with G Suite and Office365 in order to easily pull your existing learning content into your LMS courses.
And if your organization prefers to use out of the box, already done courses, look for an LMS that easily integrates with content libraries – like OpenSesame – to easily import pre-built courses directly into your online training software.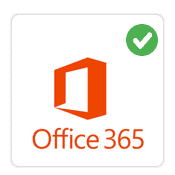 E-Commerce
Start generating revenue faster
If your LMS doesn't offer e-commerce integrations, creating, delivering and selling online courses will become challenging. Your online training software should work with most common payment platforms, including Stripe, PayPal, and Shopify so your customers can purchase your content easily, securely, and from anywhere in the world.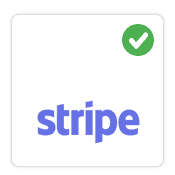 Zapier
Sync data between the apps you love and build automated training tasks in minutes.
Not all integrations come natively and a simple way to sync data between your LMS and hundreds of other apps is by using a third-party app like Zapier.
Zapier is a really powerful web automation tool that connects apps like Salesforce, Mailchimp, Slack, Gmail and over 1000 more to automate previously manual tasks and help you save time. This expands the way you can use your LMS by creating your own unique automations in minutes and without writing a single line of code.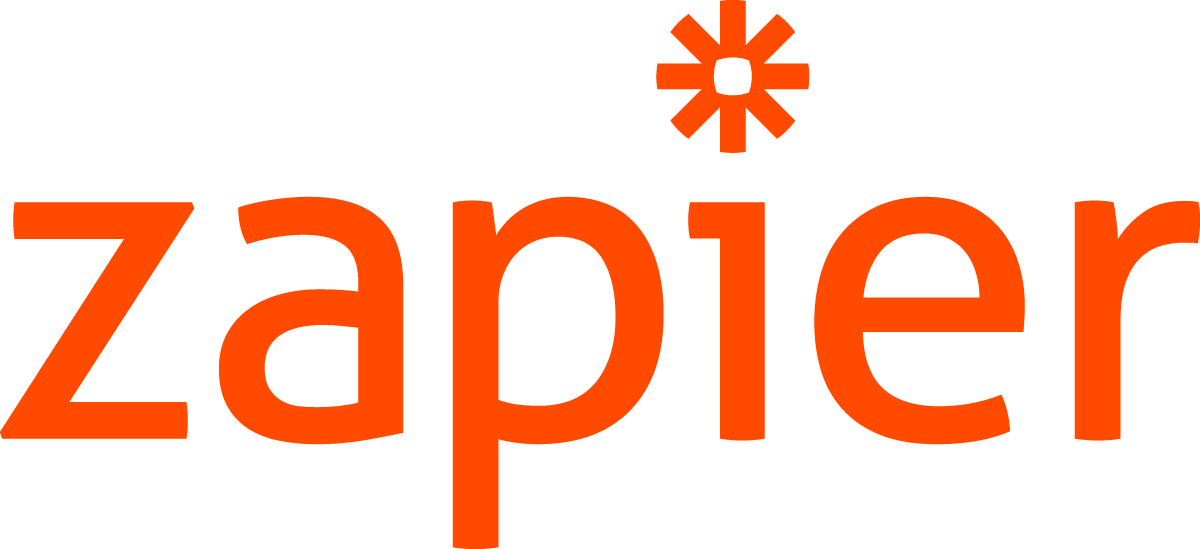 API
Give your developers the control they need to perform app interactions with ease.
Your LMS should have an open API in order to speed up processes. Automating time-consuming manual steps, like creating courses, enrolling users, generating progress status lists and updating user operations – can be done all automatically, with an open API. This data can then be managed into one centralized location to build insightful reports and manage LMS users.
SkyPrep LMS Integrations
SkyPrep is the leading online training platform used by more than 500 companies from different industries. While designed as an online training software, SkyPrep also caters to the blended learning designed combine instructor-led training with modern online learning management techniques to make the most of your training.
Award-winning for its ease of use, SkyPrep makes it easy to develop and deliver training programs, both for first-time LMS users and for organizations switching learning management systems.
It integrates with over 1000 apps through native and third party integrations to provide a truly unique, yet uninterrupted training experience:
SSO: the integration supports all major cloud services, including OKTA, SAML 2.0, OneLogin, and Facebook, to allow learners to use their login credentials from their already existing cloud accounts.
E-commerce: SkyPrep's robust e-commerce integration allows you to accept customer payments from some of the most reliable and safe online payment systems, like Shopify, PayPal, and Stripe.
Calendar integration: the perfect feature for learners that need to keep an eye on upcoming training sessions and remaining completion modules.
Built-in webinar integration: if webinars and platforms like Zoom, Cisco Webex, GoToMeeting, Microsoft Teams, ClickMeeting and BigBlueButton are part of our business operation, SkyPrep makes it easy to administer and track your webinar training through your LMS.
Team Management: whether you are using ADP or BambooHR, importing and managing your employees only needs to be done once when accessing the SkyPrep integration.
Content management: If your training content resides on platforms like Office 365 or Google, you can easily import it into SkyPrep LMS with its native integration.
More, SkyPrep LMS also integrates seamlessly with the BoostHQ Knowledge Sharing Platform so your learners can easily access, share, and discuss learning materials that are shared with them.
The platform's rich features, its powerful integrations and the award winning user friendliness make SkyPrep one of the leading Learning Management Systems on the market today.
You can learn more about SkyPrep third party integration in here
Learn more about SkyPrep by scheduling a demo with one of our Product Specialists or give SkyPrep a try for 14 days – it's absolutely free!
---