Skyprep LMS Selected as the Most User-Friendly LMS in 2018 by Capterra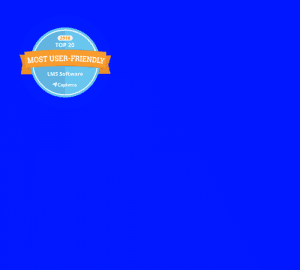 When you work really hard to keep your customers and clients happy, there's nothing more gratifying than being acknowledged, not only by your end users but also renowned industry experts and reviewers. One such great reviewer is Capterra that has meticulously prepared a list of top 20 most user-friendly LMS software in 2018 that are measured by a combination of their usability (how easy a system is to use), customer services offered (for when you have a few things to learn), and reviews from actual software users.
Most User- Friendly LMS 2018- Capterra
It gives us immense pride to announce that with an overall user-friendliness score of 92, SkyPrep LMS has been selected as the most user-friendly LMS in 2018 by Capterra. We scored 43 out of 50 in terms of usability. For usability testing, Capterra basically used direct user testing and determined tasks that represent how majority of organizations would use the LMS to train and manage workers or students. Next, they measure the number of seconds and clicks taken by their team to accomplish these tasks in an LMS.
Our LMS was tested for six tasks such as course creation, test/assessment creation, learning path creation, adding a learner and creating a learner profile, assigning course to learners and generating a report. Our product emerged as a clear winner in all these six tasks while average clicks observed were 13 in 31 seconds on average. Capterra also conducted a survey via questionnaire that measured perceived ease of use and we scored 87 on it.
Moreover, we received a perfect score (30 out of 30) in terms of customer service where implementation (number of configuration options offered), training  (number of resources offered) and support (number of services) offered to our customers were evaluated. In the light of the 56 customer reviews obtained we scored 19 out of 20 in terms of reviews from our actual users. These review scores were gathered from across all Gartner Digital Markets (Capterra, GetApp, and SoftwareAdvice).
Overall, our LMS received 5 glittering stars for customer service and 4.5 stars for ease of use, thereby, making it the most user-friendly LMS available in 2018, both for academic and corporate use.
Start Your SkyPrep Free Trial Today!
Here are some of our top customer feedback:
"The ease of creating the course is excellent. The ability to upload videos, documents, exams is user-friendly." -Anamarie R., Senior Environmental Specialist
"The customer support via SkyPrep has been phenomenal in everything from developing requested software features, "helpdesk" accessibility when we have questions, explaining things clearly, and being positive and upbeat in every interaction via E-mail or phone." -Anna F., Employee Development Coordinator
"I have been on both sides of the IT tech/user interface. I can enthusiastically and unequivocally say that I have never known an IT operation with a more positive can-do attitude than SkyPrep's." -Jack K., Founder & Director
"Skyprep has allowed us to really streamline our training programs and be compliant with the industry standards that we follow. It's affordable, flexible, and great for our company." -Joe M., Sr Mgr, Quality and Compliance, Consumer Electronics
---
Improve Your Online Training Today With SkyPrep!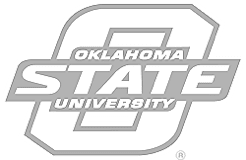 SkyPrep Inc. provides integrated corporate e-learning solutions to help top companies facilitate online training and knowledge sharing in their organizations.
hello@skyprep.com
1-855-SKY-PREP
1-855-759-7737
550 Queen Street East, Suite 335
Toronto, Ontario
M5A 1V2
Products
Resources
Solutions
About SkyPrep
Support