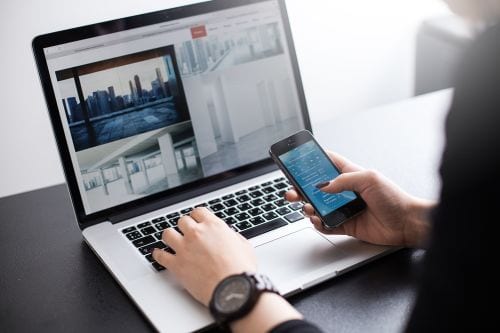 Best Mobile Apps for Training Your Sales Team
Traditional training for new sales representatives meant sending them on the road with a veteran sales performer and telling the newcomer to look and learn.
By travelling a week or two with the seasoned professional, the newcomer would be exposed to sufficient situations and observe how to handle them and see how their product was presented that they would feel confident when they go solo.
Some companies still have the luxury of being able to do that. But many are expanding into new geographic territories far removed from the home office and pairing the new staff with the veterans is too complicated or too expensive to arrange.
Filling the gap is the Learn Core mobile app that enables experienced experts to share their knowledge with new hires. It also encourages quick feedback and collaboration among staff for heightened sales productivity.
Sales people who have used the app said they really like its low pressure approach and ability to answer their questions quickly, even when they are in the field and at all hours of the day and night. It's bite-sized learning at its best.
This app is just one of the many in a growing market that is allowing human resources professionals to provide inexpensive, up-to-date and conveniently accessible sales training to their staff. As long as they have their mobile phones with them, they can seamlessly transition between selling and learning, regardless of where they are and when they need answers. It meets the staff's needs better and is far less expensive to deliver than traditional sales seminars or even pairing veterans and newcomers. It can also expose your staff to some of the best and most innovative trainers in the business, people who most small and medium-sized companies could never afford to bring for a one-on-one session.
Two apps in particular, CloseTheSale and Tom Black Sales training are great examples. CloseTheSale features The New York Times bestselling author Grant Cardone. He has worked with both small companies and Fortune 500 companies to grow their sales by finding overlooked opportunities and customizing sales processes to be more effective. He has worked with Google, Sprint, Aflac, Toyota, GM, Ford, and Morgan Stanley, to name a few. Cardone also owns and operates four companies that do almost $100 million in annual sales and is considered the top sales training and social media expert in the world.
Tom Black, dubbed "The Boxcar Millionaire" because he started life so poor in Nickerson, Kansas that is family lived in a boxcar, took his first sales job selling books door to door for The Southwestern Company. It was grueling work, all cold calling, all in different neighborhoods, but through money earned with it, he put himself through university. His rags to riches story saw him next at Madison Financial growing their sales from $10 million to $350 million in a few years. His career saw him ultimately owning companies, including Open Solutions Inc. He now is a sought-after speaker and lives on a plantation estate in Nashville, contributing heavily to charitable causes and building up his wine collection, which now has 30,000 bottles. His training app walks your sales staff through all the various elements of the sales process, from how to set goals, broaden your reach to more people, prepare workable approaches and create presentations, and some abstract ideas that will inspire people.
For more information about training your sales team, contact SkyPrep today!
---