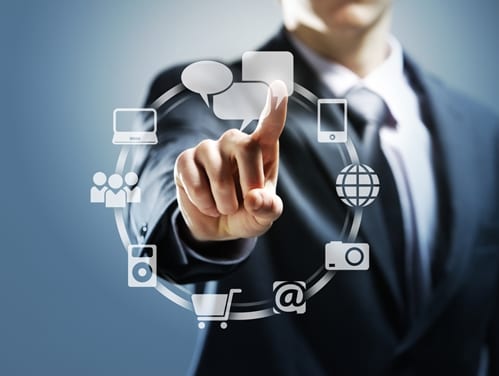 Employers Crack Down on Social Media Misuse
By now, most employers recognize that staff social media use is inevitable. However, while some employees may be accessing social sites at work to promote brand awareness or otherwise help the company, others may be using these channels for purposes that are unrelated to their jobs. As a result, businesses are faced with a new challenge. How should they take action to prevent workers from abusing the privilege of engaging on social sites at work?
As social media activity continues to rise, it will be crucial to devise a strategy for ensuring that staff members are using these sites appropriately.
Taking action
According to a recent Prosauker survey, employers are increasingly cracking down on social media misuse. A whopping 88 percent of all firms that participated in the survey admitted that they use social sites in some form, demonstrating that these channels are an important part of modern-day business. Still, as a greater number of organizations embrace social media, they have also had to put restrictions on employees' access to these sites.
A notable 78 percent of organization surveyed have some kind of social media policy, and 52 percent have one that applies not only to usage at work, but also at home.
More than 30 percent of survey respondents are now completely prohibiting staff from using social sites for nonbusiness purposes. Another 36 percent have put formal blocks on certain sites, and 41 percent are monitoring their employees' social media engagement. These figures indicate a surge in employers' disciplinary efforts. In fact, while only 35 percent punished employees for social misuse in 2012, a staggering 70 percent took action one year later.
Strategies for success
Comply Socially revealed that a related study by a global labor and employment law firm had similar findings regarding social media misuse. While the report noted that an increasing amount of companies are implementing formal policies, the source noted that the key to curtailing abuse of these sites is changing employees' behavior – which can only be achieved through proper training.
"Employers should make social media training a priority," the study said, according to Comply Socially. "Training employees reduces risks, yet, there has not been any significant increase in the number of businesses providing employees with training on appropriate use of social media."
Companies can supplement their efforts with online training software, and even create online courses about social media best practices. By educating workers, firms can empower them to use social sites for the good of their companies while also minimizing threats to information security, productivity and the brand's reputation.
---
One response to "Employers Crack Down on Social Media Misuse"