The Benefits of Blended Learning in the Corporate World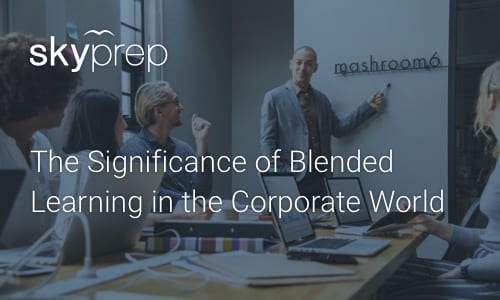 If anyone is remotely accustomed or linked to the concept of online education, terms like 'blended learning' shouldn't come as an unknown entity. With the advancements in technology during the past few decades, online learning has been adopted by several organizations and companies to support the ever-altering learning requirements and the varied audiences that they are presented with.
The once 'classroom-only' approach is no more applicable and online training is not limited by cost and distance anymore. Companies are frequently approaching online training software companies like SkyPrep LMS to cater to their employees' training and learning needs.
It is a known fact that even though most companies are not completely abandoning the traditional modes of learning in favor of online learning, however, blended learning is fast emerging as the preferred option for many.
Blended learning is becoming the priority for many companies to ensure that corporate learners are able to access the right knowledge and skills and meet organizational targets. They now realize that the conventional, plain, non-interactive face-to-face sessions are not the answer to anything anymore. Hence, blended learning is the right choice for many.
Before embarking on the various benefits of blended learning in online learning and education, let us first analyze what the concept refers to. Blended learning, also known as hybrid learning, refers particularly to a formal education program where a student learns partly through the online delivery of instruction and content, in a supervised location away from home. It basically combines classroom/ face-to-face method along with e-Learning approach. With the ongoing budget cuts in education all over the world, classrooms are now quickly adopting blended learning. Experts believe that blended learning has several benefits for the overall educational process.
Blended Learning: Key to Corporate Success
The following are some key reasons for why an approach that uses blended learning is greatly adopted by chief learning officers and learning managers in large companies.
Improves Efficiency of the Learner
Blended learning has allowed for the learning managers and teachers to provide the learners with an immediate access to the learning materials whenever needed and regardless of where they are located. This has been made possible because blended learning is dependent on technology and hence all the required learning materials are easily available online. Due to this easy access, learners are able to learn at their own pace and gain the required skills and knowledge which fits their personal learning styles. This kind of learning is naturally much more effective than conventional learning because learners can get a lot of work done in relatively lesser time and can complete the training programs quicker.
Better Engagement and Communication
One of the greatest challenges that instructors are faced with in the educational process is engaging the learners and keeping them interested in the learning materials that they are presented with. It is important to keep the learners engaged because their attention spans are quite short and they have relatively quite high targets to achieve.
According to research, the typical attention span of a student is nearly 10 to 15 minutes long which is quite less. Not only this, in case of training employees, some organizations like those working at off-shore rigs cannot spare their workers for days or weeks at an end for training. In such circumstances, blended learning is the best option available to these organizations where their employees and learners can conveniently participate in e-learning initiatives and training. This can increase the engagement of the learners without having to physically move them here or there.
Blended learning also allows for the instructors to update the students regarding new announcements, tests, results, assignments and other such things. Hence, this naturally improves the two-way communication process.
Keeping Track of the Learners' Progress
In any educational process, it is extremely important that tabs are kept on the learners' progress to ensure that the educational methods are working. This is, however, not so convenient in traditional educational modes where assessment is relatively difficult.
Blended learning is one option which enables the instructor to keep a close track of the learners' progress in the learning process at any given time so that knowledge regarding their weaknesses and strengths can be effectively gained. Blended learning software makes it convenient for the learning managers to view reports of tests given online and then identify areas of improvement for the learners.
Enhanced Teaching Efforts
Every learner has a different learning style because their learning needs are different and unique. It is important in the learning process to meet each learner's individual needs so that the overall training can be impactful and efficient. For instance, some learners tend to benefit more from reading a text and some prefer learning through watching videos and visual aids.
Blended learning allows for the incorporation of various unique learning styles in the educational process including powerpoint presentations, audio files, images, videos and other such modes of learning. This is one of the major reasons why many organizations are now looking into blended learning as a major training option for their employees. It allows for the training programs to cater for the personal needs of the learners. A learner has several easy modes available to learn through blended learning.
Not only this, blended learning has also allowed for teaching to become far more effective than before as instructors can now easily approach and interact with several hundreds of students at one point in time. Many organizations conduct training sessions simultaneously in several of their offices around the globe, all at the same time.
Summing up
As discussed above, the importance of blended learning as a fresh approach toward learning and training cannot be undermined. It has quickly become the first choice of training approach for many large organizations and prominent companies due to its ease of access to employees and immediate delivery of efficient training.
Research has repeatedly shown that the organizations that are employing this methodology of blended learning today are quickly gaining corporate success and reaching sky-high profits. Therefore, if you are an instructor or a learning manager looking to train your employees, blended learning training programs are the right answer for you.
---
Improve Your Online Training Today With SkyPrep!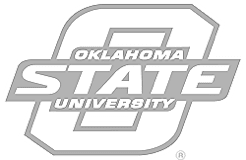 SkyPrep Inc. provides integrated corporate e-learning solutions to help top companies facilitate online training and knowledge sharing in their organizations.
hello@skyprep.com
1-855-SKY-PREP
1-855-759-7737
145 Front St E, Unit 207
Toronto, Ontario
M5A 1E3
Products
Resources
Solutions
About SkyPrep
Support