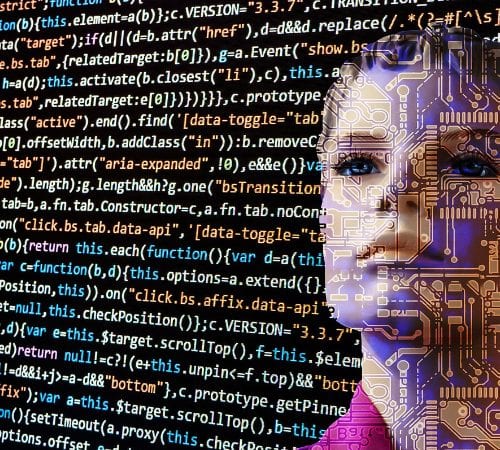 Implementing AI into eLearning
In the modern times, everything is changing so rapidly that it becomes easier to overlook how much we have advanced. Although we may not have witnessed flying cars or robotic educators yet, we are on the pathway to some very thrilling and histrionic advances across all industries. Being one of the major drivers of evolution, it is no wonder that learning –and education on the whole– has been a center of technical developments.
Today, eLearning is not a novel idea. However, its acceptance among people is still snowballing, particularly as technology becomes more reasonably priced. This is why companies today utilize an online training software to train their new and old employees.
One of the biggest obstruction for eLearning is the price of designing and developing learning material. Chapman Alliance conducted a survey that revealed that developing one hour of eLearning material can require anything from 49 to 125 hours. Contrarily, instructor-led training (ILT)consumes only 22 to 82 hours for an hour long content. Therefore, it is evident how the expenses stack up when switching from ILT to eLearning.
Although eLearning succeeds ultimately because of its scalability, it can still be an obstacle for businesses that are unable to pay for the preliminary investment. Therefore, coming up with methods to reuse prevailing content can alleviate the expenditure of developing content, and contemporary developments in Artificial Intelligence (AI) could be the silver bullet that is much needed.
Start Your SkyPrep Free Trial Today!
Here is how implementing AI into eLearning can reap maximum benefits for organizations:
1. Effective analysis, appraisal and assessment of learners' knowledge
eLearning systems that implement AI methods are fortified with smart bidirectional communication between the eLearning system and the learner. Such systems use clever means for investigation, appraisal and assessment of the learners' understanding and abilities along with eLearning process control, management and optimization. Some of their smart mechanisms include user identification, word and sentence recognition, sentence meaning analysis, and learner response evaluation.
2. Better communication
Communication plays a significant role and with AI incorporated into the eLearning system it would be easier for all the learners to prepare for the numerous proficiencies. Learners today express most of their queries and other information through messaging. Hence, learners with uncertainties or inquiries can upload their queries on the eLearning platform while the AI system can play its role by interpreting the questions and replying in real time. Likewise, if learners desire to prepare on a specific subject they can use AI to get all the relevant means arranged. The AI system can also communicate reasoning and counseling or offer clarification and guidance to learners. The messaging interface is an operative method to support learners to make the most use of the eLearning course.
3. Breaking down barriers to language familiarity
Language unfamiliarity can be a serious obstacle to eLearning endeavors. eLearning systems that incorporate AI systems can comprehend numerous languages and pick diverse languages effortlessly. This allows learners to easily interact with the AI system as it comprehends the natural language they are fluent in. Some clever systems are also capable of hearing and understanding the language in terms of sentences and their connotations while a learner talks to them. Such systems can handle diverse pronunciations, different languages, any background noises, alteration in person's voice and more.
4. Gamification
Gamification has a vital impact on learning today. Learners tend to appreciate gamified knowledge and it acts as an impetus for learners to carry on learning. Nonetheless, to appropriately and efficiently implement gamification to the eLearning courses, the game fundamentals need to be methodically understood and well-designed. Here, AI plays a critical part in scheming tactical games for eLearning content. With the help of AI, course providers can arrange pertinent content in gaming model for greater retention and course accomplishment.
Final Words
Today, eLearning is not a novel concept for any of the teachers, however, the idea of AI still remains mysterious to many educators who are not so well-informed with the use of technology in education. Incorporating AI into eLearning means that learners are free to discover topics in depth, and check their understanding in multifaceted situations instead of simple right-or-wrong responses.
All in all, AI has incredible potential and it has silently tiptoed into many aspects of our lives. It is strongly anticipated that within the next few years, AI will transform every facet of our life, including eLearning.
---