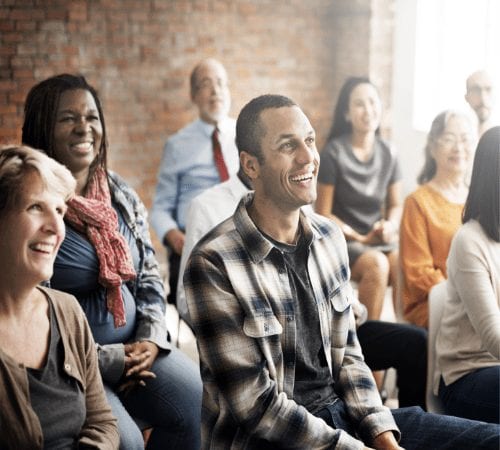 What Is ILT and How to Make It Better?
Technological advancement has affected every walk of life, from shopping experience of an individual sitting at home to content sharing at an enterprise. One of the misconceptions about technological development is it replaces the existing standards, tools, and methods.
In reality, technology is supposed to enhance the functionality of existing tools and effectiveness of current methods. Employee training is an ongoing and integral part of any organization's operations. From new hires to old employees, they all need training and thus an efficient and effective training system is crucial for companies of all types and sizes.
Familiarizing with ILT
The term might appear fancy but you have been familiar with ILT since your childhood. ILT stands for instructor-led training i.e. it is the form of training where an instructor is responsible for creating the learning courses, dissemination of information, grading of students, and their certifications.
An instructor can choose to train the learners in one of many ways. He/she can choose to give verbal lectures in the classrooms and assign homework or deliver pre-arranged and compiled training material to the students in the form of notes, booklets, etc.
An instructor has the autonomy to train all the learners in one class or divide them into small groups. The instructor is also free to use whatever methods possible to help learners learn faster and more comprehensively. He/she can deploy teambuilding exercises, role playing activities, etc. to deliver the instructions.
Start Your SkyPrep Free Trial Today!
ELearning Overcame ILT
When the internet became a viable means of providing education, the widespread assumption was that this signals the end of ILT as we know it. It was now time for students to learn at their own pace and in an environment where they did not have to face an instructor. It seemed like the best idea for anyone who was interested in learning in the comfort of their home, but online learning is far from foolproof.
The absence of human interaction, the ability to ask questions spontaneously, and the designing of custom tests based on every learner's abilities are the issues inherent in an online learning system.
Combining the Two Powers
An e-learning system can be best used when it takes advantage of the strengths of ILT and capitalizes on the features of a robust learning management system, popularly referred to as LMS. In fact, most organizations are opting for blended learning to take advantage of the best of both worlds.
If you are responsible for training new and old employees at your company, you can benefit considerably from a learning management system. A complete LMS helps you get all your training material in one place in an organized manner. You can upload a variety of file formats to enhance your training process.
From designing a course to giving and grading tests, an LMS lets you do everything on a user interface that's easy to understand and navigate. Here are some of the features that make a learning management system, such as SkyPrep one of the best tools for corporate training.
Course Creation
The first thing an LMS takes care of is course creation. You can upload a variety of file types and make your course image, video, or text based. You can interlink the courses to create a perfect learning path for your learners. You can also create tests while saving time on grading them due to the automation features.
Notifications
If you are training at an organization with hundreds of employees, things can be a bit difficult to manage. This is where an LMS comes in handy. You can set your system to generate automatic emails at certain events, such as when a learner completes a course. In addition, you can also create reminders for yourself and learners to notify them of the approaching deadlines.
Start Your SkyPrep Free Trial Today!
Monitoring and Reporting
You can't lay the foundation for a successful training system unless you have an effective way to monitor and track the progress of your learners. A robust LMS lets you create detailed reports and analytics for your learners to know where they stand at any given moment.
You can view every learner's individual profile to monitor his/her performance. You can also see their performances based on courses. The grading is automatic and you can convert most of the data in visual format as well.
Branding
Branding is a crucial aspect of a system designed for corporations. You want your software to reflect your brand identity and values by adding your brand logo to it, and creating custom URLs and certificates.
Security
One of the critical aspects of any learning management system is its security features. It does not matter how amazing any software seems, you should not implement it unless there the provider guarantees absolute security. The platform should be PCI-DSS compliant, follow HTTPS protocol and have a strong login verification process.
How an LMS Can Take Care of ILT?
Once you have understood the importance of learning management system and instructor-led training, your next step should be to look for a platform that combines the two perfectly. That's where Skyprep comes in. If you want to take advantage of a learning management system while having the control of an instructor-led training program, use Skyprep's ILT feature. While it is a complete LMS platform, the ILT feature gives a lot of control to the instructor by allowing them to create a schedule of their training sessions and courses, set starting and ending dates, and specify the maximum number of registrations.
There are lots of other LMS on the market but none with such an excellent approach at ILTs. Skyprep even lets you manage all of your ILTs in one place, which means you can create ILTs for any course you want. As an instructor you have to select the options on your end and the user dashboards update automatically to register for your available courses and time slots that you have specified.
Final Thoughts
When it comes to training your employees, you don't want to use technology for the sake of it. Instead, you need to use it smartly. That's exactly what learning management systems are designed for i.e. to make training smart and intuitive.
A complete LMS like SkyPrep is easy to use, offers plenty of security, gives plethora of options for creating courses, includes detailed reporting, and much more. Make a wise choice for long-term benefits, and do not fall for short-term benefits like low price and basic features.
---