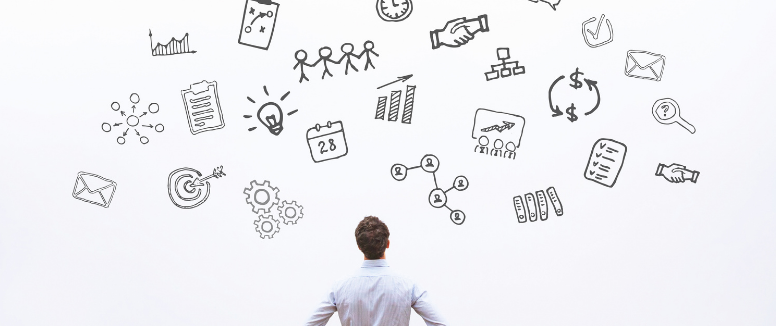 Employee Training: Why You Need To Train Your Team
The future success of any company depends heavily on your team, whether you have been in business for quite some time, or you are just starting out. Deciding whether or not to train and develop your employees does not need to become a dreadful task. In fact, training your employees is a vital element that will help maintain a profitable and thriving business environment. We believe that employee training and development is a worthwhile investment, and choosing not to train your team is likely to produce results that are not in your business's favour.
Employee training, onboarding and ongoing development should be prioritized as it is vital to the short and long term success of any business. The advantages of making employee training and development a priority include significant measurables such as:
Increased Productivity
Employee Safety
Procedural Consistency
Team Morale
Clear Expectations
Up-to-Date Audit Records
Compliance Management and Records
As you think about the long-term success and health of your business, keep in mind the standards of measure listed above, as they are undeniably beneficial. Boosting the team morale, ensuring your employees are safe, delivering straightforward expectations and consistent procedural processes, will turn the desire for a positive return on your investment into a reality. Some other benefits of investing in employee training include maintaining compliance standards and audit records. This eliminates any potential headaches and disruptions to your business's productivity.
Choosing not to train your employees may seem less complicated in the short-term. However, keep in mind the undesirable outcomes that can occur in the long run. The benefits of employee training are clear, and definitely outweigh the downsides. But let's take a look at a few opposing factors that an employee training program can help you avoid:
Incompliance
Safety Risk
Disorganization
Legal Liability
Decreased Productivity
If your organization is found incompliant or experiences safety issues, it can be devastatingly affected and could potentially lead to the downfall of your business. The benefits of implementing a training program definitely outweigh the risks involved in choosing not to.
Your business can easily eliminate the stress and disorganization among your team by incorporating a Learning Management System (LMS) and by deploying Remote Employee Training. Upskilling your employees by implementing a quality eLearning solution will help strengthen and uphold your organization.
Implementing an LMS is an attainable option for your business. SkyPrep, a recognized industry leader, can help you determine how to reach your business's goals with a customized eLearning program.
To answer the question: To train or Not to train? -we have the answer. Request a call and one of our specialists will get you set up for success.
---
One response to "Employee Training: Why You Need To Train Your Team"