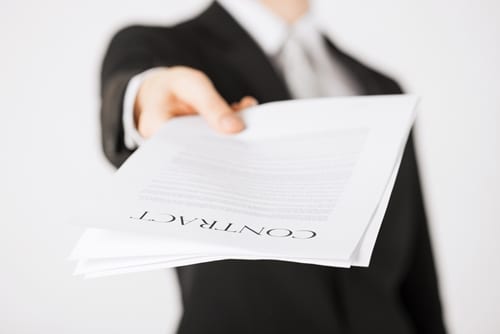 Onboarding Tips for Temporary Employees
Increasingly, many companies are hiring temporary employees as a budget-friendly solution to the talent gap. In fact, Mediabistro reported that the hiring rate of temporary staff in 2013 was five times that of the percentage increase in overall jobs.
The trend is not surprising considering the many potential benefits of hiring temp workers. Not only does this tactic enable firms to cut costs while filling a need, but it also allows them to try out talent before committing to investing time and resources into training them. Still, some organizations may not realize that onboarding these staff members still requires careful consideration. Despite the fact that temp workers will only be with the company for a limited amount of time, it's crucial to ensure that they're equipped with the right knowledge and resources to fulfill their role, fit into the company culture and furthermore, to succeed beyond their time with that particular organization.
Here are some of the strategies that may ensure a smoother, more effective onboarding process for temporary employees.
Define expectations from the start
On the temporary worker's first day, you should make sure to give them a copy of the employee handbook, and additionally, give them enough time to look through it. Staffing Resources even suggested planning a brief orientation that day to verbally review the policies and procedures in the handbook, and also give them a chance to ask questions. Clearing up any confusion early on about late policies, dress code and other aspects of the job can minimize the chance that a misunderstanding leads to policy violation.
The source also recommended collaborating with the temp worker to set short and long-term goals for their time with the company. Then, schedule regular check-ins so that you can review their progress toward achieving these objectives. This will let them know you're invested in their success and also give them a sense of accountability, which can do wonders for temp workers' motivation. Additionally, it's crucial that you let your temp employees know what is expected of them and how you will be measuring their performance. Don't forget that while these hires may be temporary, they have the potential to be a valuable full-time employee down the road. Getting to know their long-term goals will allow you to align their experience to their strengths and weaknesses so that you both get more out of their time there.
Make them feel comfortable
Introducing temp employees properly is critical to ensuring that both the new hires and existing staff work well together. Consider giving your current employees a rundown on a temp worker's role and previous work experience, and then set up a meeting so that they might offer descriptions of their own positions as well as tips and advice to the temporary staff. Fortus Group advised assigning a mentor for new hires to offer key information about company culture and act as an immediate resource for questions that come up. The source noted that using a buddy system between seasoned workers and new hires can give both parties reassurance. Temp employees might also feel more comfortable asking their peers questions about how things go around the office than management.
Offer ongoing support
Make sure that temp workers are well aware of who they should go to if they have any issues or questions. It's also imperative to make critical information and resources easily available to these staff members to minimize any mishaps and maximize productivity.
You can utilize online training software to aid in the onboarding process, particularly if your temp workers are remote or unable to be in the office during orientation. The idea is to make all critical information conveniently accessible so that these staff members are as prepared as possible from day one.
---
3 responses to "Onboarding Tips for Temporary Employees"