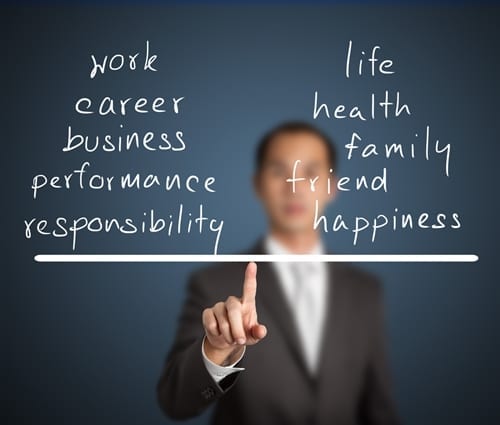 3 Ways Employers Can Promote Work/Life Balance
In an increasingly connected world, it's easier for people to get work done whenever, wherever – but with that convenience comes a challenge in regard to maintaining work/life balance. It's crucial for staff to strike a compromise between their jobs and their personal lives, not only for their own sanity and performance but also for their work satisfaction. In fact, those firms that do not focus on promoting this aspect are more likely to experience a higher turnover rate. According to a study by the global management consulting firm Hay Group, more than 1 in 4 workers at organizations that are not perceived to support work/life balance plan to leave their companies within the next two years.
Fortunately, there are plenty of ways you may be able to prevent burnout and retain staff.
Flex time
It goes without saying that allowing staff to drop kids off at school or an attend an important family event has substantial value in terms of work/life balance. According to U.S. News & World Report, 37signals co-founder Jason Fried explained the advantages of a flexible work environment during his TEDTalk "Why Work Doesn't Happen at Work," emphasizing that allowing staff a little flexibility in terms of their schedule means they can complete their work in ways that make them most productive. However, this doesn't merely mean that staff can come and go whenever they please, which is why it's imperative to set a policy that establishes certain guidelines, especially if telecommuting is allowed.
Telework
More companies are allowing staff to work from home as needed, and with good reason. Telework initiatives not only ensure that staff productivity doesn't suffer in situations when it isn't realistic for them to come into the office, but they can also save both employees and companies considerable costs. However, for these programs to be successful, it's critical for employers to leverage the right learning management system to make certain that workers are prepared to fulfill their responsibilities outside the office. With the right online education software , staff at any level may be able to continue to enhance their skills and improve their performance from wherever is convenient.
PTO
Having paid time off allows employees the chance to refresh their mindset, meaning they're more likely to come back to work motivated and enthusiastic. Additionally, U.S News & World Report pointed out that vacation time gives a company the chance to see how a team operates without certain members, which then enables them to evaluate the capabilities of their hires and evaluate the effectiveness – or weaknesses – in their employee training programs. Instead of the traditional paid sick leave and paid vacation approach, employers may want to consider a PTO policy, which offers staff the freedom to choose how and why they use their time off.
---
2 responses to "3 Ways Employers Can Promote Work/Life Balance"