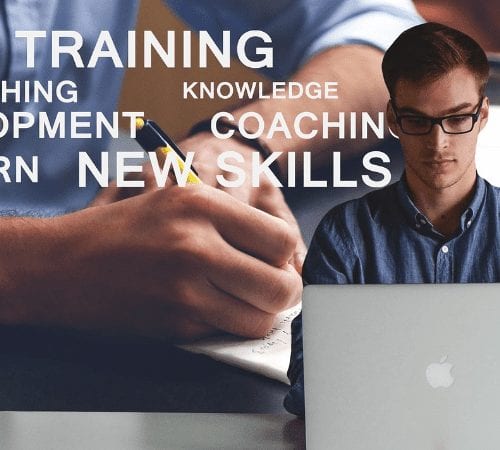 Make Employee Training a Breeze by Investing in a Knowledge Sharing Platform

Employee training is a challenge for most organizations. You cannot obtain the same level of productivity and efficiency from a new employee as an experienced one. The time spent training the new employee is akin to downtime for the company. For this reason, it is recommended that you invest in a knowledge sharing platform if you own a business.
Understanding a Knowledge Sharing Platform
While the name says it all, you should know the specifics of a knowledge sharing platform before you pay for it. A knowledge sharing platform lets your organization share its internal knowledge among the management and the workforce to increase their efficiency and make training more effective. It acts as a centralized database where any person who is a part of the organization can go and search for the answers to their queries about the organization's operations, policies, codes, and whatnot.
Why Invest in a Knowledge Sharing Platform?
Here are some reasons why you should invest in a knowledge sharing platform for your organization.
· Productivity and Efficiency Boost
Imagine a scenario where an employee needs to confirm the new prices on the updated pricing sheet to which he does not have access right now. If the authority is not available on the seat, the employee will have to wait. On the other hand, this same employee can instantly find the updated pricing sheet in the knowledge base and provide an accurate quote. Not only will this help the employee save time, but also prevent an embarrassing situation, where he/she is unable to facilitate a potential customer who requested the quote.
· Reduction of New Employee Training Time
You have to train new employees quickly and efficiently so they can replace the old employees and produce the same level of performance. However, you cannot expect the newly hired candidate to know everything beforehand, even if he/she has been working in the same industry for several years. You must realize that the same job role could entail different responsibilities in different companies. However, when the employee has all the required knowledge available on his/her fingertips, the speed of learning increases.
· Effective Training
Training your employees in the smallest possible duration should never be your only goal. You also have to make sure they learn everything effectively and do not lift huge responsibilities with limited understanding of things. An intelligent knowledge sharing platform allows not just text but video, GIF, PDF, etc. sharing as well. With a rich repository of training material, you should be satisfied that your workers will learn everything at its core. Do not forget that training with videos and GIFs is prevalent these days due to the effectiveness of these methods.
· Performance Analysis and Improvement
Once again, you will have to find an intelligent knowledge sharing platform to realize these benefits. Not all knowledge sharing tools are made equal. Any system without the element of accountability and success metrics is incomplete and ineffective. You can't expect any improvements at your organization if your knowledge sharing software does not allow you to generate reports on the performance and activity of your employees. At the least, the software should provide a visual depiction of the level of activity on a particular portion of your knowledge base.

How to Choose the Right Knowledge Sharing Platform
Here are a few important considerations for picking the right platform to boost internal sharing at your organization:
Intuitive UI: The

first thing to look at is the UI of your platform. If the platform looks cluttered, it will only add to the confusion of your employees rather than offering them help.
Content Categorization: The

purpose of the platform is to make sharing easy across all departments in an organization. A professional platform will have proper categories to keep your content in order and a search feature to let you search for the desired information quickly.
Employee Input: Your platform should also allow the employees to share their input regarding your training material and whatever you share. Employee discussions clarify matters and become an invaluable part of the knowledge base for future employees.
Ease of Use: Sharing knowledge should be a piece of cake on the platform. Take the example of BoostHQ from Skyprep that lets you share videos and any online content on your knowledge sharing platform using a Chrome extension.
Gamification

: It is not easy to encourage your employees to use a new system and be active on it. However, gamification can help greatly in this area and should be one of the offerings of your platform.
Conclusion
It is not unfound knowledge that employees are the backbone of any organization and the key role players in its success. However, modern companies have to adopt new technological solutions that have proven effective in increasing employee engagement and productivity. If you think ease of knowledge sharing can help your organization in any of the ways stated above, be sure to at least schedule a demo to get a quick overview of how you can benefit from a knowledge sharing platform.
BoostHQ- Knowledge Sharing Platform
---