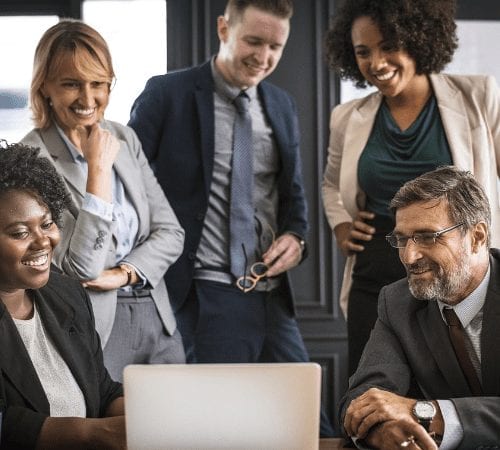 Benefits of Using Videos in E-Learning

With the advent of e-learning, long gone are the days when learners used to prepare themselves for endless PowerPoint slideshows and were expected to gulp down dozens of hefty files in one go. E-learning is now on the rise and is introducing various mediums that can enrich and enhance the learning experience.
Of all the interactional and engagement strategies, video-based learning is one of the foundational instruments of e-learning. A blend of audio and visual examples enables the user to interact, explore, and comprehend the content. Moreover, there are many other benefits videos offer to make the learning process exciting and engaging. Following are some of them.
Interactivity is defined as a two-way communication between the e-learning professionals and the learners. In contrast to the challenging live training sessions, interactivity via videos was taken for granted at times but actually has the potential to increase learning efficiency and support the learning procedure.
Thanks to technology, interactive videos serve as multi-dimensional elements, opening unlimited possibilities in the E-learning domain. Recent stats reveal that videos will take over 80% of the internet traffic by 2019; interactive learning videos might be the best option to choose.
Learning becomes more interesting and insightful when videos are used to communicate ideas and concepts. When a learner engages with an interactive video, he uses multiple senses to learn and as a response, develops some intellectual connections.
This not only nourishes the cognitive skills but also develops the understanding of a concept from various viewpoints. The communication heightened to this degree also allows the user to extend and explore his problem-solving skills for better performance.
Access via Multiple Devices
Any device – that supports a variety of multimedia platforms – can be used for e-learning videos. Keeping the videos short and light, learners can access the videos via their laptops, mobile phones, or even home PCs. For instance, 99% smartphone users believe that mobiles enhanced their e-learning experience.
Such devices offer flexibility to the users and keep the learner in touch with e-learning content all the time. Moreover, if you have a blended learning strategy in place, you can offer digestible videos through learning management system during training sessions.
Reduce Time and Learning Costs
Above all benefits, videos offer ease and flexibility to both trainer and the learner. Video-based e-learning saves time, communicates the message effectively, can be accessed anywhere and anytime, and is cost-effective.
Videos can be delivered with ease as well. E-learning specialists can deliver interactive videos directly to the learners' devices with just one click. It's easy as that!
According to studies, microlearning increases engagement by 50% and complements well with the memory capacity, hence retaining the information. Videos fostering micro-learning are a double treat. It grabs the attention and makes the bite-sized information last longer. E-learning sessions based on video learning can help the learner retain the chunks of information and ultimately, master the curriculum.
Gamification increases with interactive videos. Using the strategies employed in games, such as scoreboards, bonus points, quizzes, and feedback etc., interactive videos engage learners for longer periods and help them learn complex concepts at ease. Since 80% learners claim to be more productive with gamification involved in their learning strategy, productivity can flourish with an in-depth understanding of the concept. Learning won't seem too hard when it's loaded with interactional content.
Final Thoughts
A huge number of prospective LMS clients are adopting video-based learning strategies. It doesn't come as a surprise at all when going through the history of video development to its rule over the internet. Videos don't just provide an additional instruction layer in e-learning; they have the power to transform the ways a learner thinks and processes the knowledge attained. It's not only the learners that enhance their experience; it's also the e-learning specialists too.

---