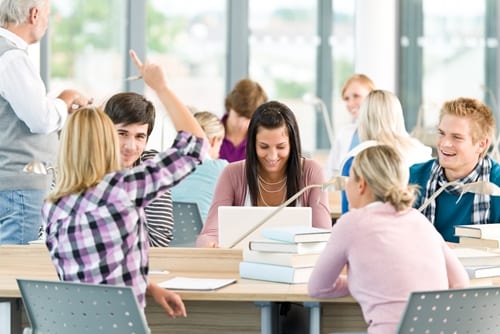 Online Training And Testing For College And Career Readiness
With college enrollment at an all-time high and a weak job economy, the professional world is more competitive than ever. As a result, it's imperative that students understand their options for the future and hone relevant skills.
There is also an identifiable gap in knowledge related to certain industries where jobs are being formed, such as the technology sector. To tackle this problem, school systems can create online courses to identify viable career and college paths for high school students.
Information to include
ConnectEd outlined the necessary attributes for career and college readiness online testing software. According to the source, students should be equipped with sets of knowledge, skills, productive dispositions and behaviors. The knowledge requirements include an understanding of core subject-area and technical knowledge that lends itself to a particular career. Core classes that high schoolers are expected to complete are English, math, science, literacy, a foreign language and an offering that can instill relevant technical skills, as described by the National High School Center at the American Institutes for Research. ConnectEd defined 21st-century knowledge as an understanding of current global, environmental, financial, media, health and civic goings on. For students who are preparing for a specific career or college major, the programs should include skill related to that industry.
As far as skills beyond academic prowess, ConnectEd outlined several that will bolster 21st-century knowledge. These include problem solving, collaboration, critical thinking, creativity, innovation and systems thinking. For productive dispositions and behaviors, students should have an understanding of their selves as learners, from self-management and resourcefulness to accuracy and task completion.
The National High School Center suggested that elearning software highlights which aspects of education fit together and compliment each other. To do so, schools should incorporate stakeholder needs, available resources, organization priorities and local culture.
The theory in practice
Human Resource Executive Online discussed a program created by the National Academy Foundation that links students from poor school districts with industries that have jobs to fill. This learning management system tests career and college readiness by assessing relevant skill and knowledge sets. With assignments and projects for completion and tests that measure a student's understanding of core curriculum information, the program is supposed to identify skills that actually matter in the workforce. It's also one way to fill talent gaps in sectors that will have available jobs in coming years, such as technology companies. Several big-name organizations have joined the initiative, saying they would give hiring priority to applicants who completed the certification.
---