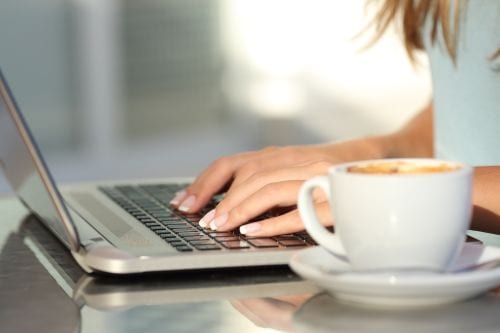 The Benefits of Integrating MOOCs Into Employee Training
Over the past several years, massive open online courses have gained in popularity among corporations and universities. MOOCs allow students to further explore their interests by taking classes from professionals and leading academics. Individuals currently enrolled in schools may pursue these courses to further their academic pursuits, but the majority of people studying in these formats are those already employed who wish to garner a greater knowledge of a specific topic.
MOOCs are beneficial for expanding employees' knowledge, especially when paired with online training software. These initiatives can not only introduce workers to new and interesting concepts to which they may not have previously been exposed, but also allow them to broaden their skill sets.
What is a MOOC?
These courses are classes that are available to any student across the world who wishes to pursue a certain topic. Leading universities, such as Vanderbilt and Harvard, offer MOOCs taught by professionals in the field. These classes are free for students to join, but participants must be self-guided as individuals participate in discussions, complete assessments and quizzes on their own schedules. Additionally, the majority of these classes don't offer tangible certificates upon completion, as they are meant to solely further one's education.
The role of MOOCs in the workplace
Some companies use MOOCs to supplement the online training platform currently in place while others encourage workers to pursue these academic courses for professional development. Josh Bersin, the president and CEO at Bersin & Associates, said more corporations will adopt these initiatives as they become more tailored for the business environment, according to a presentation Bersin put on Slide Share. MOOCs have the potential to revolutionize the training programs in a company by providing employees a platform on which they can develop their academic pursuits, Bersin said..
Bersin conducted a survey among top business executives, and found that 70 percent of Bersin by Deloitte employees were intrigued by MOOCs and wanted to learn more about incorporating them in training programs. Additionally, Bersin noted that nearly 50 to 70 percent of people enrolled in MOOCs are working adults, the majority of which responded that they took courses to expand their current skill set and improve job performance.
Incorporating MOOCs into training initiatives
Monster reported that MOOCs are beneficial for businesses looking to further build their professional development initiatives. Since these offerings can span an expansive range of course offerings, they can be tailored to specific employees and their interests or areas in which they need to improve, said Ryan Lindsay, the director of Corporate Education Advisors.
"Employers need to invest time one-on-one with employees to review their performance and development requirements and then identify the specific MOOCs for employees to participate in," Lindsay told Monster.
In addition to individualized programs, several other corporations have employed MOOCs to supplement online training programs, providing workers with skills for their specific jobs as well as courses to develop their critical thinking and problem-solving skills. Jeanne Meister, a partner at Future Workplace, explained to the source that she has seen several businesses combining the two, especially in training.
"I'm beginning to see big companies with forward-thinking HR that are saying, 'We could use MOOC principles to revolutionize our training,'" said Meister, according to Monster.
Adapting offerings for workers 
Forbes reported that while many corporations have adopted MOOCs to help further educate employees, there are several adaptations these courses must make before they're fully integrated into businesses. The source reported on one survey that asked business executives to explain their reservations in adopting MOOCs. The survey found that the majority of executives would incorporate these classes if they provided more topics centric to the workplace, as the majority focus on academic subjects.
---