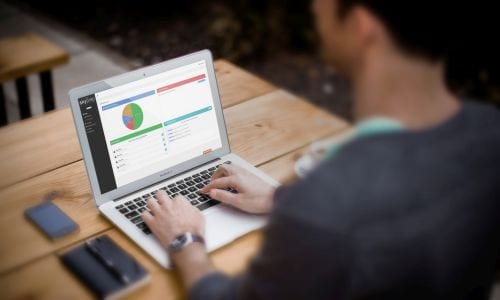 Why Choose SkyPrep?
When you're bombarded with so many different options, its difficult to know you're making the right choice with the online training platform you choose. You're spending money and time so you want to ensure you're effort is not being wasted and that actual goals are met once your training has been implemented. What criteria should you look for when finding an online training platform or LMS?
Using review sites or lists is a great place to start. Using CloudsWave, we'll show why SkyPrep is the best choice.  (read all the comments on what our existing users have to say about us and why we're voted #2 for the best online training platform.)
LMS are notorious for being difficult to use and manage. SkyPrep is so simple and is designed for the non-technical user, even though it has the capabilities for the most technical user as well. Its designed for business and knowledge providers that want to train, test and manage their employees. Some of our key features includes, one time uploading, meaning you only need to upload your content once, and then you can use that same content in all your different modules or channels. You can upload all different types of files including PowerPoint, Word, Excel, PDF, Youtube videos etc. You can easily create exams and quizzes in your platform, or upload your own pre-made test with our CSV. We also provide custom made course certificates that you can reward your employees with. The best part of our platform is that you don't need any internal IT, and there's absolutely no installation or setup costs.
Our software is also extremely versatile, allowing you to completely customize your platform using your own company logo and colour themes. We also support all different languages including English, French, Spanish, Portuguese etc. You can access your platform from the web, from your mobile web or directly from our IOS and android app.
We understand that starting your own online training can be intimating, that's why we have tons of  intuitive and effective support options including, a FAQs page, online support, phone support, as well as extensive video tutorials.
If you're looking for integration's, SkyPrep integrates with Twitter, Stripe, Paypal, Facebook as well as Google analytics.
If you want a platform, for a very affordable price, that allows you to automate your training to free up your time for the things that matter, SkyPrep is the platform for you!
---