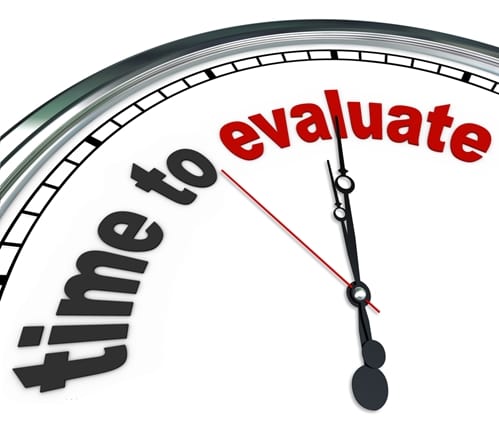 Tips for More Valuable Performance Reviews
Performance reviews are beneficial for both employers and staff members, but many companies aren't fully leveraging the power of these evaluations. In fact, a survey conducted by the Society for Human Resource Management found that one-third of firms were unsatisfied or very unsatisfied with their company's overall performance management programs, even though many of them recognized the significance these efforts play in the overall retention strategy. When performance reviews are poorly done, employees may feel undervalued and lose motivation, but when successful, these dialogues offer both parties the ability to identify opportunities for improvement.
By considering these tactics, companies can make the most of regular performance reviews.
Be organized and specific
It's imperative to go into the performance review fully prepared with detailed points to make. Gather feedback from all higher-ups that the staff member has worked with over the last year. Additionally, it can be helpful to give employees the opportunity to complete a self-evaluation prior to the review. Workopolis explained that this 360-degree approach ensures a more balanced and holistic perspective of the worker's performance. Be as specific as possible when pointing out successes and strengths or missteps and weaknesses. Recognizing particular instances when your staff member went above and beyond to get a project done, or didn't quite meet expectations, gives them a better idea of how to succeed within the organization.
Keep the conversation two-sided
One of the reasons many employees dread performance reviews is that management often treat these sessions as a one-sided critique. It's crucial that managers engage employees in the conversation, giving them a chance to reflect and comment on their work. Human resources consultant Kevin Kennemer told Tulsa World that he recommends asking staff members what tasks they think they have been doing exceptionally well at, as well as what aspects they might require additional training in. Then management can take action by leveraging online training development software to fill in the gaps of what knowledge and skills employees feel they're lacking to best perform their role. By keeping track of their work within a learning management system, you'll be able to better assess their progress up until the next performance review.
Provide a plan for improvement
Whether their work has been deemed superior or supbar, staff members should leave the review feeling like they have something to work toward. BusinessNewsDaily suggested drawing up a Performance Improvement Plan, which establishes clear expectations for the future. Then management can determine what resources are necessary for helping the worker meet these demands. Additionally, it's important to discuss the employee's ambitions within the organization. Help them to outline at least one short-term goal for the quarter and one long-term goal for the year, as well as a plan to provide them with the necessary skills to achieve those objectives.
---
One response to "Tips for More Valuable Performance Reviews"