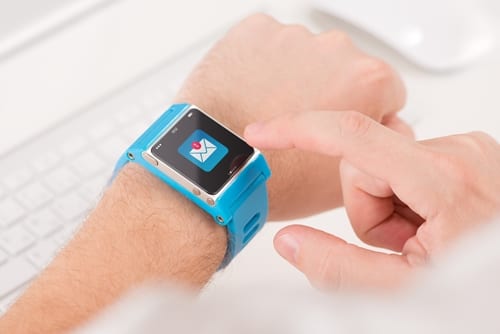 New Study Finds Wearable Technology Can Improve Productivity
Every company has a unique mission, but one objective is the same across enterprises in essentially every industry: increasing productivity. The more efficiently staff members can get their work done, the faster a business can drive results. Those firms that are able to complete projects, close deals and fuel innovation more quickly are able to gain a substantial competitive edge. While each organization likely has different strategies they employ to encourage productivity, recent research suggested that wearable technology may in fact be a highly effective solution.
Remarkable rewards
During the study, which was conducted by Goldsmiths, University of London in conjunction with Rackspace, employees wore devices that kept track of their posture, sleep habits, body temperature and other real-time biometric information. Interestingly, the productivity of participants who wore the devices increased steadily by up to 8 percent in a span of three weeks. Moreover, those employees reported that their job satisfaction went up an average of 3.5 percent after they donned the wearable gadgets.
Chris Brauer, a senior lecturer at Goldsmiths' Institute of Management Studies, who led the research, told HR magazine that he's not surprised by this development, explaining that many firms are finally realizing the benefits of bringing these technologies into the workplace. By tracking and analyzing the conditions that impact productivity, firms may be able to cater better to employees' needs.
"The data that we can collect now drive real business results," he told the source. "If you ask someone when they're most productive, their answers are not likely to be that accurate. If they have the data in front of them, they're much more likely to know how they work most efficiently."
Introducing wearable devices
Given the research findings, it's no surprise that in Rackspace's survey of 300 IT professionals, more than one-quarter of the respondents said they have plans in place to incorporate wearable tech into their respective enterprises, with 16 percent citing employee well-being as the top reason.
Apps Tech News reported that Nigel Beighton, Rackspace CTO, believes that incorporating wearable tech into the work environment makes sense – considering the increasing popularity of consumer fitness apps, most employees will be familiar with them. For those that aren't, it would be easy to design a tutorial using online training software. Companies could even create online courses about how to effectively leverage these devices to their full capabilities. However, Beighton warned that it's crucial that firms communicate their plans to all staff members.
"Introducing dedicated workplace wearable technology projects should be straightforward provided companies are open and collaborative in what data they will collect and how it will be used."
According to PCR, Chris Brauer added that companies can gain valuable insight into what factors positively and negatively affect not only their work efficiency, but also performance, job satisfaction and well-being. He explained that this also gives a considerable amount of power back to employees, as they can "demand work environments and hours be optimized to maximize their productivity."
---