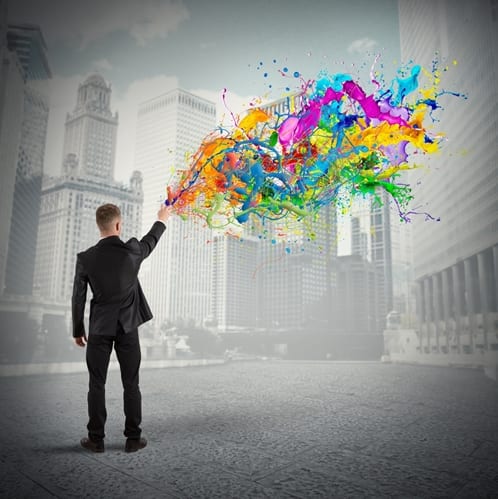 Ways to Spark Employee Creativity
In today's ever-evolving business world, ideas are the key to a competitive edge. While every company has creative employees, leveraging their full potential requires certain management strategies. The aim is to build an environment that encourages staff members to tap into their right-brain thinking, thus fueling innovation. By fostering a creative culture, a company has the potential to not only gain an advantage in terms of product and service development, but also in terms of internal employee engagement.
Clearly, there are many advantages to fostering creativity in your workforce. Here are a few of the best practices for tapping into it.
Require brainstorming
Some employees may be reluctant to participate in company brainstorming sessions because they're inherently shyer or less confident. However, these staff members could be some of the most creative – they just need a push. That's why Inc. magazine advised making brainstorming activities mandatory. The news outlet noted that this can be especially rewarding when workers from different departments with varied perspectives are grouped together, as this will make all teams feel unified in the company's mission and success. Inc. recommended holding these idea-generation sessions off-site as a new environment can be particularly inspiring, and additionally, scheduling them during the off-season so that staff doesn't feel as stressed about upcoming deadlines. The source pointed out that by actually pursuing employees' ideas, you can prove to your staff how creativity can pay off.
Encourage extracurriculars
Instead of viewing employees' interests and hobbies as a threat to their productivity, see them as a potential source for creativity. Employers that allow for a little flexibility in terms of their staff members' schedules so that they can lead a fitness group or play with their band at a gig will not only have a happier workforce, but will also enable them to get some fresh ideas outside of the office. You might even create online courses in subjects not directly related to the business, which will make your staff members more well-rounded and require that they think in a different way.
Recognize all efforts
Be careful not to turn creativity into a competition. You may think that voting on the best concepts will motivate your staff to be more creative, but doing so may actually discourage them from sharing their ideas. James Berry, a management professor at University College London, told Entrepreneur magazine that innovation comes from collaboration, and as prizes threaten the culture of cooperation, creativity can be limited. That's why he suggested ensuring that everyone involved in brainstorming sessions receives acknowledgement, even when ideas are well thought-out but not necessarily successful. This shows employees that it's the mindset that's important and not just the results.
---
One response to "Ways to Spark Employee Creativity"