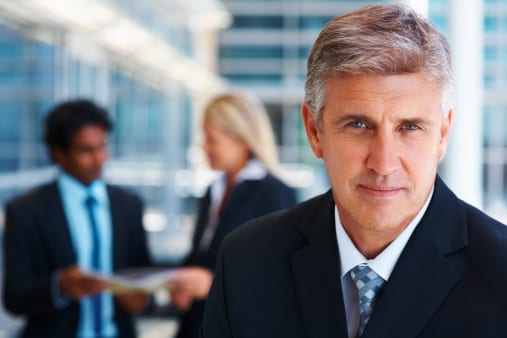 Does Your CEO Need Your Help?
One of the biggest challenges facing HR is justifying its place on the executive committee to voice issues dealing with employee quality, L&D and training through offline or online training. The truth is that many senior professionals are struggling to actually get into the boardroom and to command the ear of the senior executive. The HR function can be seen more as a back office function and many of the concerns of HR often fall on deaf ears in the boardroom.
findings of a joint study by the Center for Leadership Development and Research at Stanford Graduate School of Business, Stanford University's Rock Center for Corporate Governance, and The Miles Group. They found that remarkably nearly 66% of CEOS were not receiving coaching or leadership advice from outside training specialists, consultants or coaches and nearly half of senior executives did not receive any either.
The reason for this lack of boardroom leadership development is mystifying. Perhaps, HR leaders are simply not able to persuade senior executives of the value of training, or maybe they are not making it into the boardroom to enable their voice to be heard.
Whatever the reason, there is now a massive opportunity for HR professionals to build bridges in the boardroom by making the business case for boardroom targeted leadership development. In fact, introducing leadership development to senior executives may be easier than many HR professionals think as the Stanford survey showed that nearly 100% of CEOS surveyed enjoy the process of receiving coaching and leadership advice. This therefore represents a great opportunity for senior HR professionals to make a real impression in the boardroom by proposing and developing a training program designed around the senior leadership team. It will raise the reputation and perceived value of HR in the eyes of the senior leadership team, helping to cement the HR function's place in the boardroom.
So, what areas are senior executives most looking for support in?
According to the Stanford survey, conflict management was the highest area of concern for CEOS with 43% of them wanting to improve their conflict management and stakeholder management skills. The Board of Directors (sitting above the executive team) were keen that CEOS develop skills in "mentoring skills/developing internal talent" and "sharing leadership/delegation skills" and so if you want to play the political game and get support from the shareholders you might need to focus your development offerings around these areas too.
So, in answer to the question of, "Does Your CEO Need help", the findings of this survey suggest that this is very much the case.  And fortunately, senior HR and training principals are supremely poised to deliver this help in the form of a boardroom targeted leadership development program.
---