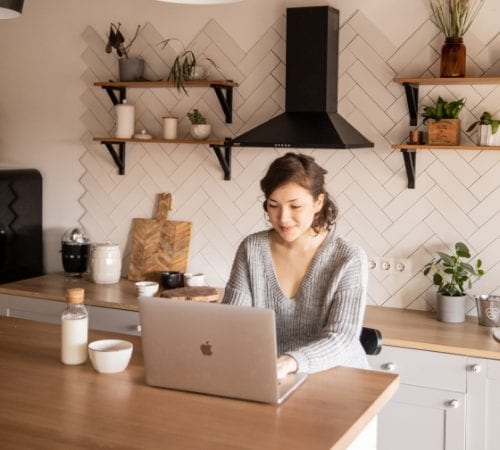 Top 10 Tools to Use in 2020 for Remote Teams
The workplace dynamic in 2020 has evolved and resulted in companies to be more creative in the way they organize, interact and work together. Selecting tools that integrate and work with one another will make employee's workflow more efficient.
These helpful tools will keep your team productive when working remotely.
1) Slack
Slack is a messaging platform that allows you to communicate efficiently with your teammates. Within Slack's digital space you are able to connect all your software tools and have a reservoir of information to do your best work, stored all in one place. You can communicate and share comments in real-time. It is a secure enterprise-grade environment and offers iOS and Android functionality.
2) Office 365
Office 365 allows you to work from anywhere you have a wifi connection. With a one time purchase, you are able to access files, emails, and productivity tools such as Word, Powerpoint, and Excel- from any device.
3) Google Drive
Google Drive is a cloud-based storage platform. It is a free file storage and synchronization service. You are able to access and store large files, documents, images, etc. With its cloud computing technology, it is right at your fingertips to access, no matter where you may be. It is especially useful when simultaneously working on a project with co-workers in different locations.
4) Zoom
Zoom is a video-telephony and online chat service. All within a cloud-based software, it can be used in the administering of webinars, distance education, teleconferencing, and social relations. Some of the features include screen sharing, live video chat, meeting attendee analytics, to name a few. You can also integrate some of your favorite tools such as Slack.
5) Dropbox
Dropbox is a file hosting service that allows you to upload and save your files so they can be shared. The primary advantage of this tool is it makes files easily portable without the use of any external devices. This means everything is hosted in the cloud. You are also able to retrieve essential files you might have accidentally trashed with ease with the click of an "Undo" button.
6) G Suite
G Suite is a suite of cloud computing, productivity and collaboration tools, software and products developed by Google. By signing up for G Suite, you gain access to a group of integrated apps that operate together seamlessly. For instance, you can receive a message in Gmail and immediately convert it into a Calendar event. If there is a comment made in Docs, Sheets, or Slides, colleagues will automatically receive email alerts.
7) Sprintful
Sprintful is a flexible scheduling app that comes integrated with mainstream tools like Google Calendar, Zoom, Slack and more. As it's synced with your calendar, you can easily avoid issues like double-booking and missed meetings. It also sends automatic alerts and reminders and lets you choose the time zone to coordinate with people based in multiple locations effortlessly. The best part is their self-booking tool, through which you can enable your customers to schedule their appointments at their convenience. Use it if you're looking to optimize your time and resource management. 
8) WooBoard
WooBoard is a gamification software app that is filled with tools and applications. With employees working from home it will help to stimulate a culture of appreciation and recognition in the workplace. It offers businesses a platform that allows them to recognize their employees, discover and encourage them. It triggers active engagement and increases productivity and performance. Employees can rack up points and redeem them for gift cards. Their performance can be measured with reports and analytics. This evaluation can be translated to culture adoption, company values and talent.
9) TimeCamp
TimeCamp is a comprehensive timesheet app both companies and freelancers love. It offers a wide range of features that help deliver projects on time and in budget, as well as measure team performance: automatic time tracking, timesheets, reporting, budgeting, invoicing, project tree structure, attendance tracking. It's available for desktop and mobile, as well as a web timer.
10) YouCanBook.me
YouCanBook.me is a booking platform. Its online appointment schedule enables individuals to book straight into their calendar and integrates with Google, iCloud and Microsoft cloud calendars. It offers a personalized scheduling page, so clients or employees can easily choose their appointment slot, and be notified when the time arrives.
SkyPrep LMS offers an intuitive user experience that integrates seamlessly with a variety of these tools to ensure highly effective team performance.
<!–[if lte IE 8]><![endif]–>
https://js.hscta.net/cta/current.js hbspt.cta.load(1625429, 'c00da212-fb91-4c91-b06a-3641a21cc481', {});
---