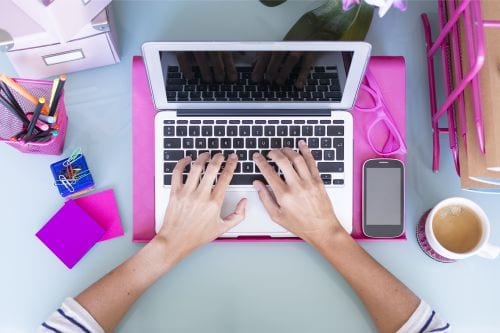 Learning on the Cloud: It's a Process, not a Panacea
The cost-effectiveness and ease of delivery of cloud-based resources prompted many corporate trainers to promote learning on the cloud in the last few years.
But the honeymoon phase is over now in many companies and some harsh realities have emerged.
Learning on the cloud is not a panacea to the over-extended, under-budgeted human resources department. Sooner or later, they are faced with swallowing a reality pill that just because learning is accessible doesn't mean employees are accessing it. If they do, there's also no guarantee that they are retaining the knowledge presented to them.
When learning on the cloud first came onto the horizon, it appeared the possibilities were endless. Employees could use their laptops, tablets or phones to access customized content for their industry or profession. Regardless of where they were checking in from across the globe, everyone could have access to the same information, the same course, and presumably achieve the same learning outcomes.
It turns out now that just being accessible may not be enough. Just because employees can access learning opportunities from their mobile devices and in the comfort of their homes isn't a guarantee that they will. Even if they all take the same course, depending on their starting knowledge and cultural influences, they may not all come away with the same interpretation of the course.
Some of the downfalls of learning on the cloud are that all employees must be computer literate and have access to a computer. That is not the case in certain industries and in certain countries.
Another problem is that employees often get frustrated because there is no easy way to ask questions and receive feedback as they learn.
Furthermore, some of the material offered is boring and the employee quickly loses interest or reads it mandatorily and then soon ceases to retain it.
Human resources departments normally recommend learning on the cloud to teach employees new skills or new techniques to replace old techniques. They also use it to teach essential workplace behavior such as the creation of an environment free of harassment and discrimination.
They use learning on the cloud to create procedures for a safer workplace and to teach employees soft skills.
How can you be sure that what you invest in learning on the cloud actually benefits your employees?
You use the same criteria that you used when you were arranging for bricks and mortar training where employees assembled in an area and were instructed by an expert.
There are five things to consider in particular in any training program you start: 
-What are the goals of this training program?
-Is the curriculum appropriate to reach these goals?
-Have I created the appropriate social, cultural and technical infrastructure to ensure that all employees can access this training program and respond in the same way?
-Who is being trained: new employees, veteran employees, or middle or upper management? Is the tone of the material and the examples used appropriate for the learner?
-How much time is the company allowing for this training to take place? It's fine to assume that employees will give up their own time at home at night to study your course, but reality is indicating that such is not always the case. Many employees have good intentions, but too hectic a home life to find time to study.
Finally, when learning on the cloud, you must also find ways to assess the results of your training dollars and determine if the investment is a good one.
For more information on learning on the cloud, contact SkyPrep today!
---