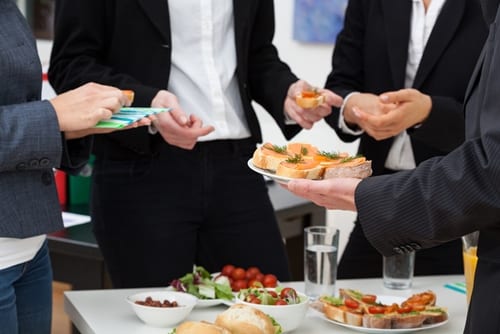 The Undeniable Influence Of Food In The Workplace
Whether you're bringing pizza to the company meeting, providing coffee each morning or implementing free donut Wednesday, providing food to your employees is one of the best ways to improve company morale, increase productivity and decrease turnover rates. During the traditional 9-to-5 grind, employees may eat two to three meals at the office. Businesses can take advantage of this by altering operations to better suit meal times, such as providing more accommodating eating spaces or offering food-based incentives.
Seamless, an online food-delivering service, conducted a survey that examined employees' eating habits in the office and how they react to company-provided food. According to the results, companies that offered more edibles to their employees boasted higher retention and happiness rates, adding that providing food during an interview may even sway candidates to further pursue employment with the organization.
Boosting employee morale
More than 57 percent of the survey respondents indicated that food in the workplace makes them feel more appreciated by their companies. The act can be as simple as keeping fresh fruit stocked in the break room, but workers who see that their companies have made the effort to provide nourishment feel as though they are genuinely being looked after by employers. Not only does food increase employees' desire to stay at the physical office, but it makes them feel happier while they are conducting their business.
Additionally, providing high-quality offerings during special events, such as birthdays or office parties, may allow workers to feel even more appreciated in the workplace, as they feel as though they have been recognized and rewarded.
Accommodating unconventional office hours
Despite the fact that nearly half of survey responders indicated that they worked outside of the 40-hour week, only 9 percent said their companies reimbursed them for food during this time. If your employees have a habit of staying in the office before or after conventional working hours, keeping small bites – such as granola bars, fruit or cereal – is a great way to express gratitude for employees' dedication to the business.
Showing appreciation to employees
Glassdoor conducted a separate study to examine how employers could best retain employees, discovering that providing perks may be the best way to keep workers from leaving the company. According to the results, 81 percent of employees work harder when they feel appreciated by higher-ups. There are several food-based perks ideal for showing this sentiment to workers, including offering company-funded meals and giving out cards or certificates to specific restaurants or food stores. Handing out gift cards to specific restaurants may be especially beneficial for workers who have a tendency to stay after hours, as they can benefit from discounted food in the vicinity.
The Glassdoor survey results also indicated that employees may feel appreciated more with food perks around national holidays, such as Thanksgiving. In fact, 41 percent of respondents said they would most appreciate a gift card to the grocery store during the week of Turkey day.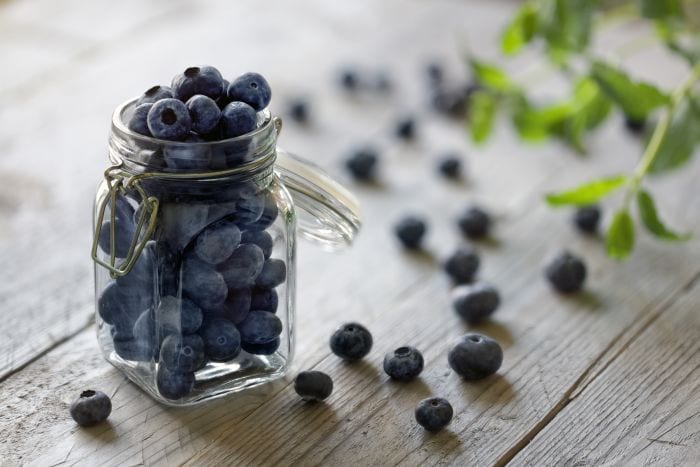 Encouraging healthy eating habits
There are many benefits that come with providing food to employees, one of the most important of which is fostering a healthy environment for workers. For example, keeping items that may encourage people to eat nutritious offerings, such as fruit and vegetables, allows them to not only have access to healthier options, but also remain in an environment that frequently stresses active living.
Keeping these options available for all workers, whether they're training or fully integrated, is essential. If employees are looking to learn more about which foods are most conducive to productivity and how eating may affect their performance at work, they may benefit from programs offered by online training software.
---