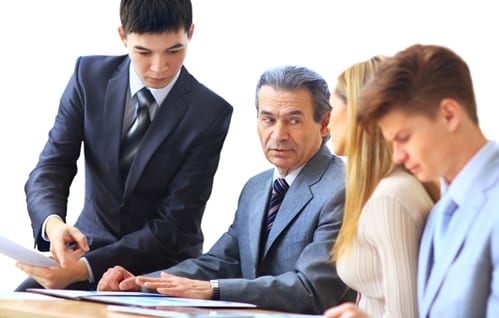 Mistakes Employers Make That Hinder Staff Happiness
There are certain things all employers know not to do if they want to maintain their staff's satisfaction. It goes without saying, for example, that failing to provide any positive feedback or enough vacation days can make employees feel undervalued and unhappy. However, employers can also make other mistakes that are less obvious. It's crucial to keep employees feeling encouraged and motivated – not only to minimize turnover but also to prevent negative workers from destroying overall company morale.
Here are some things you may want to avoid if you want to maximize staff contentment and retention.
Inadequately challenging them
According to a recent report from Gallup, only 13 percent of workers feel engaged by their jobs, while the vast majority – 63 percent – are not engaged, meaning they are essentially checked out, dispassionate and unconnected to their work. If you want a happy, hardworking staff, you need to ensure that they feel constantly challenged. Many of your employees are constantly aiming to advance their careers, which means you'll need to give them a reason to sharpen new skills. So how do you make sure they sense room for improvement? Offer them the chance to continue enhancing their capabilities by providing them with more education through methods such as elearning software. If they feel as if there's room for growth, they're more likely to stay loyal to the company.
Treating training as a one-time deal
Outspoken Media emphasized that one of the best ways to ensure you're challenging employees is by treating their training as an ongoing process. You can create online courses to revisit initial aspects of their training or to delve into more specific aspects of their role once they're acclimated. Whatever industry you're in, it's imperative to constantly educate them in all areas of their field – and this is nearly impossible to accomplish during that first week or two of their employment. If you only train staff in the beginning, you're limiting both their professional growth as well as what they can offer your company. Increase their skill-level in a variety of areas, however, and you'll make them more well-rounded and valuable employees.
Not fully leveraging their skills
Every member of your staff brings unique knowledge and talents to the table. While it's easy to focus more on the skills that your business needs from them, look for ways to incorporate their experience and apply it to their job. In fact, hiring people with varying strengths is what helps a business to expand into new areas. Try to find a way to integrate their skills into their roles, even if it means stepping outside the original job description.
---
One response to "Mistakes Employers Make That Hinder Staff Happiness"