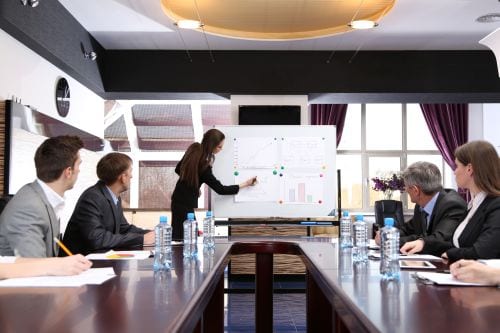 How Well Do You Use Workforce Analytics?
When it comes to human resources trends, there is one chasm that keeps reappearing between what organizations want and what they do.
According to a survey by CareerBuilder, an astounding 90 percent of chief executive officers say it is vitally important for HR managers to be proficient in workforce analytics, with 35 percent terming it absolutely essential.
However, Deloitte's research indicates 70 percent of organizations lack any workforce plan, the way in which workforce analytics are put to practical use.
Closing this gap has the potential to be a number one priority in the coming months as organizations push harder for the ways and means to assess employees, calculate production performance, heighten employee engagement and take the steps necessary to shore up their bottom lines.
Workforce analytics are combined as a marriage of software and methodology that allows human resources departments to feed in data about their workers and have it applied to statistical models. The outcome is accurate data on which solid workforce plans can be built.
It's real time information about what your employees are doing in their day-to-day tasks. Used properly, it also helps to identify cost-saving measures, build up-to-day accurate reports on productivity and co-mingle data from human resources software with financial applications for more accurate information on how the company is doing.
If you want to have the best practices human resources department, it is increasingly important so that you can monitor, compare and assess what is going on across all branches of your organization. It allows you to urge corporate managers to new trends and make realistic work plans to deal with numbers of employees needed, the hours worked needed, scheduling and absence issues, as well as impacts of decisions on workers.
It will also help you determine whether your return on investment (ROI) on human capital is higher than your ROI on other business capital and clearly determine where your best talent is coming from and how well it is being managed.
If you have not had any training in workforce analytics, you can take any of the one to two-day courses offered by human capital consultants in your area or online to learn the basics. If you have the training but not the software, now is the time to build an effective case for such an investment.
For more information on workforce analytics, contact SkyPrep today!
---