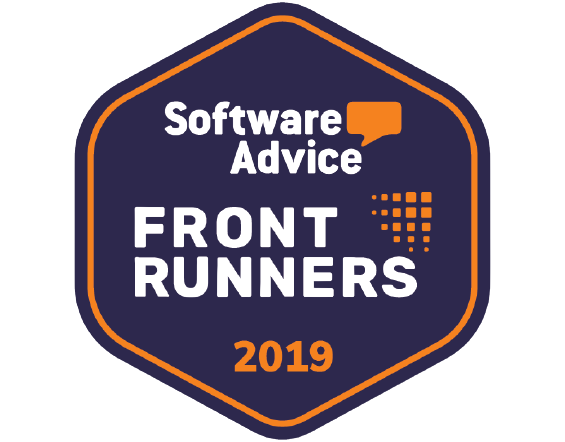 SkyPrep has been selected as a FrontRunner for Learning Management Systems by Software Advice
We're proud to announce that SkyPrep has been selected as a FrontRunner by Gartner's Software Advice. It is an honor to be recognized as an industry leading online training software by one of North America's leading online research websites that provide business intelligence for organizations navigating the software selection process.
Software Advice's FrontRunners report is a 100% data-driven assessment, positioning the top scoring products based on two key areas, usability and customer satisfaction, which includes "functionality", "ease of use", "customer support", "value for money", and "likelihood to recommend". We scored an almost perfect 5 with a score of 4.73 with close to 70 reviews! This is significant for us as it really shows our effort into putting our customers and their success as our top priority is working beyond expectations. To us at SkyPrep, it's not just providing a software solution, but rather developing partnership with our customers to help them reach their business goals.
"Everyone at Skyprep was extremely professional, prompt, fair, and friendly. I was able to get answers to my numerous questions promptly. Rep. was amazing in working with us to meet all of our demands, big or small. He and others always did was fair and right, and we couldn't be any happier with our choice to use Skyprep and their services to meet all of our school's and business needs."
Zack, St. Michael's Learning Academy
SkyPrep delivers an award winning cloud-based LMS to simplify how you create, manage, and deliver your eLearning training programs. Our industry leading ease-of-use and outstanding customer support have helped hundreds of thousands of users from leading companies in different industries across the world get the most value from their training programs. Request a demo to learn more about SkyPrep and see how you can support your employees to unlock their full potential.
We at SkyPrep are proud to continuously be recognized by industry experts and our very own customer base as a best in class LMS.  
FrontRunners constitute the subjective opinions of individual end-user reviews, ratings, and data applied against a documented methodology; they neither represent the views of, nor constitute an endorsement by, Software Advice or its affiliates.
---