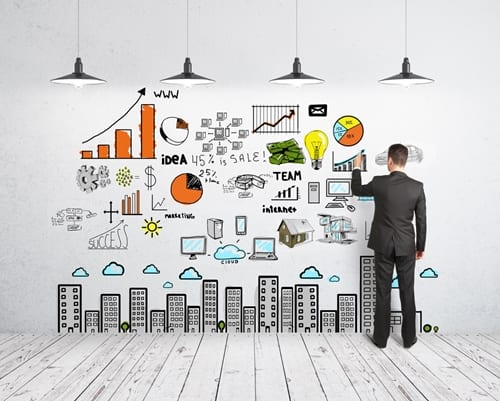 How Management Can Hone Employee Creativity
While many companies may be well aware that creativity is a valuable trait, managers may not realize how important it is. The businesses that are better able to recognize great ideas or innovative thinking can typically gain a substantial competitive edge. So how can companies identify creativity when they see it  – and furthermore, how can they nurture these qualities for maximum advantages?
The importance of risk-taking
Business News Daily reported that a new study by Rice University, the University of Edinburgh and Brunel University has highlighted the significance of creativity and innovation in a company's success. One of the study's co-authors, Jing Zhou, a researcher at Rice University's Jones Graduate School of Business, noted that there is an abundance of untapped potential in the workplace because a majority of firms are not able to hone in on innovative ideas or apply them to relevant strategies. She also pointed out that a lot of companies play it too safe when it comes to their objectives. Creativity may be risky, but Zhou was adamant that taking such chances is crucial to seeing results. She advised that management be more attentive to staff creativity, and then aim to align their ideas with future goals.
"If you wait for the idea to be ready to be implemented, it might be too late," Zhou explained to the news outlet. "Managers need to capture promising ideas and then translate them into products, processes and improved customer service."
Zhou's research supplements previous studies that found firms needed to work harder at reaping the rewards of creativity in terms of employee and company performance. Fortunately, there are a number of ways in which businesses may be able to encourage innovation.
New tactics
One of the most obvious ways in which firms can fuel creativity is through brainstorming sessions. Hongkiat.com explained that the best way to conduct these meetings is to have a group hash out potential solutions to a particular issue. Collaboration can give a creative idea new life. As long as staff members are comfortable enough to share their thoughts with one another, they can build on each other's notions. Still, the news outlet noted that it can be helpful to provide a private channel for ideas, such as a suggestion box, as some employees may be too shy to voice them.
It's crucial to set the tone for creativity by demonstrating an open mind. If staff members feel judged for their ideas, they may be less likely to make a suggestion. The GoForth Institute advised that management stay neutral during informal brainstorming sessions, as shutting down or accepting an idea too quickly can send the wrong message to staff.
Additionally, companies need to keep in mind that creativity depends on building an environment that encourages constant learning. The GoForth Institute stressed that it's crucial for businesses to keep staff from feeling like they've hit a plateau, and continuous training can ensure that they stay engaged, motivated and excited about their work. The source recommended online training programs, mentoring initiatives and collaboration coaching as key methods that can make a big difference. By adopting more creative training strategies such as creative online training courses, firms may be able to cultivate more innovation among employees.
---
One response to "How Management Can Hone Employee Creativity"