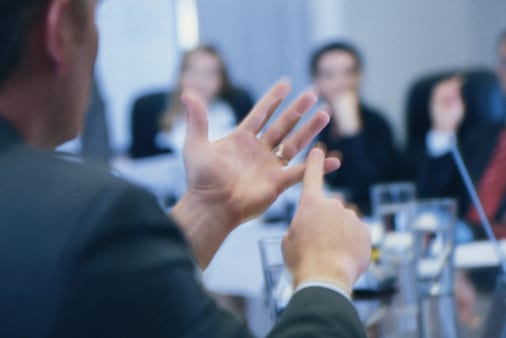 Tips for Successful Project Management from the Original Practitioners
One of the fastest growing credentials out there is that of certified project manager (CPM). Preparation and testing in an online training software has helped immensely in this regard since becoming a certified project manager involves taking some courses, completing a standardized test or demonstrating experience depending on the relevant level. But what does it actually mean to be a project manager, and what are the core principles behind it?
A project manager is halfway between a teacher and coach in their approach to management. Their goal is to manage people by managing the ultimate goal or outcome of a particular activity. Like the teacher or the coach, they focus on the ultimate objective and rally their team to achieve it. This means being an expert at managing people based on their abilities, knowing just where and when to put them in the game, or call on them to answer a tough question. It also means expertise in managing workflow by breaking down a larger project into constituent parts to make the overall objective seem achievable and relevant, just like a teacher handing out an assignment. Just as the coach and the teacher need to manage their resources, similarly the project manager needs to budget hours and money to the completion of certain parts of a project. Sometimes it means doing more with less. Project managers also need to have significant expertise in the industry they are working in. You wouldn't send the basketball coach to run the hockey practice or the chemistry teacher to teach French class. Just like a good teacher and coach, project managers need to be reflective constantly reevaluating the project objectives and their own effectiveness in helping to achieve those goals.
Project management is a complicated and multifaceted process that requires exceptional individuals. While these techniques and approaches to management may be new in the business world, they are decades old in other professional contexts. In that vein, there are a number of tips a coach or teacher might offer to today's project managers.
1) Know your players – Knowing where you want to go and the steps to get there is important, but you need to also have a really good sense of who will get you there. Employees all have strengths and weaknesses and you need to know how to tap into the former and avoid the later to get you where you need to be.
2) Plan with the end goal in mind – Whether its mastering the details of the American Revolution, winning a championship, or building a new application from scratch you need to work backwards. Start with the end goal and then break it down into hierarchical parts that can be completed in a reasonably short time period.
3) Assess, don't evaluate – Nothing kills employees, students or players confidence like cutting them down to size. Evaluating employees should come at the end of the project. It is a reflective process. While you are actively working on a project, assess their performance. This means giving constructive feedback, asking them to self-assess to improve their next performance and helping them to focus on the skills they are struggling with. This keeps them engaged and on-side.
Project management is a delicate process. Fortunately, by looking at the world around them, project managers can find all kinds of worthwhile models to take tips and tricks from.
---