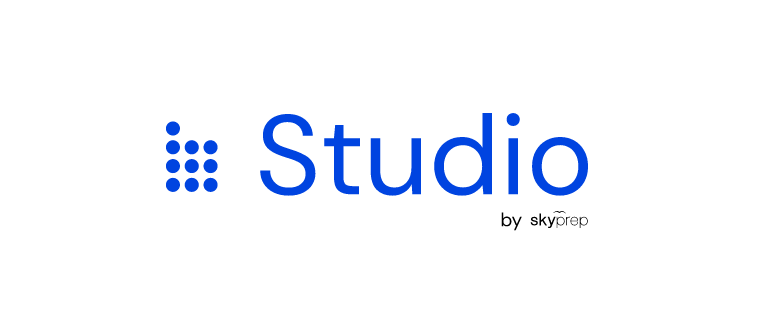 Content Authoring Tools: What Are They and How Can You Use Them?
In the modern workplace, effective employee training is essential for organizations to stay competitive and ensure employee success. When putting together employee training courses, content authoring tools can be a great way to create engaging and interactive online training resources for employees. These tools provide course creators with a variety of features such as templates, custom branding, graphics, audio, video and other interactive elements which help to create high-quality instructional material for their eLearners. Content authoring tools allow organizations to create engaging and interactive content that can offer employees an enjoyable and effective learning experience. It also provides tools for tracking and managing content, which makes it easier to keep track of the progress of employee training courses and ensure that content is up to date and accurate.
A very useful content authoring tool is SkyPrep Studio. SkyPrep Studio is a cloud-based authoring tool that enables users to create interactive and engaging eLearning content.
Some SkyPrep Studio features that will ensure you create high-quality eLearning content are:
Ease to Use: SkyPrep Studio is designed to provide an easy-to-use experience for content creators of all abilities. The platform features an intuitive interface, making it simple to upload content, create and organize courses, and manage learning activities. 
Customizable Templates: SkyPrep Studio offers customizable templates that can be used to create a unique look and feel for any online course. These templates allow users to customize the layout, colours, font styles, images, and other design elements to create an engaging eLearning experience. Additionally, course creators can also insert their own content such as videos, audio, images, quizzes, and more. This provides users with complete control over the look and feel of their online courses, allowing them to make their courses as unique and engaging as possible.
Interactive Content: SkyPrep Studio provides a range of interactive features to make your eLearning content more engaging. Through the use of quizzes, surveys, and assessments, learners are able to test their knowledge and track their progress. These interactive tools also allow you to create personalized learning experiences, as the results can be used to tailor the content to the learner's individual needs. Additionally, the interactive elements can be used to measure the impact of your eLearning content, helping you to improve and refine your material over time.
Collaborative: SkyPrep Studio makes it easy for team members to work together on projects by allowing multiple users to collaborate on the same project in real-time. All members of the team can access the project, make changes, and view the progress of the project in one place. This ensures that everyone is on the same page and that no one is left out of the loop. Additionally, changes made by one user are instantly visible to all other members. This eliminates the need to constantly check in with each other and keeps everyone working towards the same goal without any delays.
Cloud-based: SkyPrep Studio is a cloud-based learning platform that offers users the ability to create engaging online courses and assessments for their learners. Its cloud-based nature allows users to access their projects from any device with an internet connection. This makes it easy to create, edit, and share content from anywhere in the world, enabling course creators to collaborate on projects with other learning and development (L & D) parties. Additionally, SkyPrep Studio's cloud-based nature allows it to offer features such as automated grading, real-time analytics, and data-driven insights to help users better understand their audience's learning needs. SkyPrep Studio is an excellent choice for modern educators looking to create engaging and effective online learning experiences.
SkyPrep Studio is easy to use and can be used by anyone- from novice users to experienced content creators. It allows organizations to create content that is tailored to their employees' needs and ensures eLearning is delivered in an enjoyable and effective manner. By leveraging content authoring tools, organizations can create engaging and interactive employee training resources that will help ensure overall success.
If you would like to learn more about SkyPrep Studio, request a call and one of our product specialists will be happy to answer any questions you may have.
---