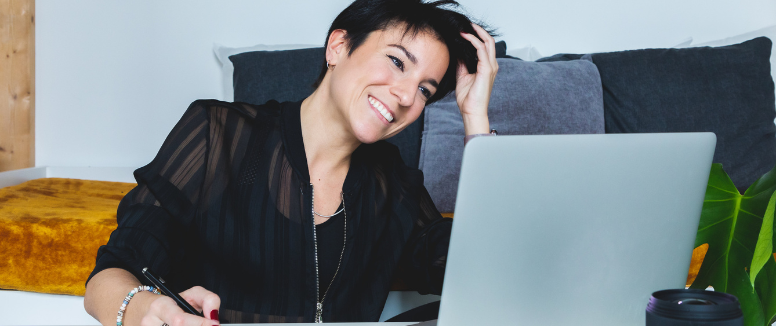 5 Advantages of Taking Courses Online
1. Affordability
One major advantage of online learning is the huge reduction you will see in financial costs. Online learning is more affordable and cost-effective for both students and organizations, in comparison to physical in-person learning. This is because the cost points of transportation, meals, paper course materials, rent and utilities are now eliminated. With online learning, all course material will be available online 24/7. You will create a learning environment that is both cost-effective and eco-conscious.
2. Increased Efficiency
As a course creator and administrator, online learning platforms offer many efficient and creative ways for you to deliver the learning content to your students or employees. Learning management systems offer a variety of tools and features that course creators can use when building their online learning modules. By utilizing different methods to deliver courses, your learners will become more engaged and courses will have a higher success rate.
3. Learn From Anywhere In The World
Another great advantage of online learning is the fact that learners can attend classes and complete assignments from any location of their choice. Also, it allows educational institutions and companies to garner a more extensive network of employees and students, since geographical boundaries are now eliminated.
4. Caters To Different Learning Styles
Every individual requires a different learning journey and possess different learning styles. For instance, you may have visual learners or learners that prefer to learn with audio. An LMS incorporates a wide range of learning options and resources that can be personalized based on specific learning requirements or career roles. It is an effective way to create a personalized learning environment that will cater to your learners' individual needs.
5. Increased Learner Attendance
Now that we have established online learning classes can be taken from any location of choice, it is safe to say this will create an increase in course attendant rates. Now learners will not have to stress about getting to classes on time after a long work day, or finding a babysitter to watch their younger children while they commute to in-person classes.
If you would like to learn more about how online learning can benefit your organization, request a call and one of our product specialists will assist you shortly.
---