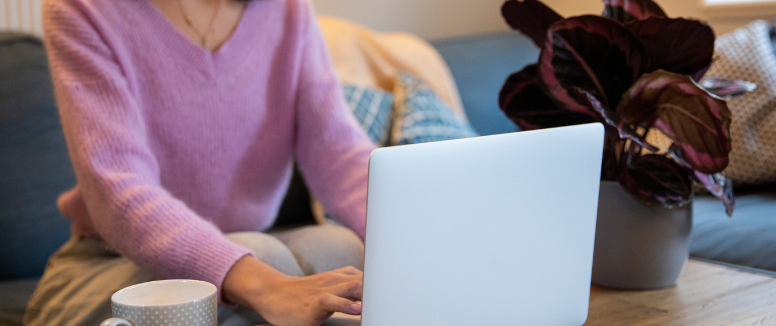 7 Benefits of a Virtual Classroom
There are many benefits and advantages of learning online and attending a virtual classroom. Enrolling in a course that offers a virtual classroom will help you upskill in your current career role. You will be able to further your education, at a time that fits your schedule best. eLearning allows online learners to enjoy a learning and development schedule that is more flexible and stress-free. Let us take a look at the benefits of learning within a virtual classroom, so you can get a better idea of whether online learning is a suitable fit for your employees' or students' career and educational goals. 
1. Flexible Learning
Online learning is a great option for individuals who would like to advance in their education and skillset while working. In a traditional classroom, classes are scheduled on a specific day and time. If you are employed and lectures are not available after your work hours are over, it is extremely difficult to balance your coursework and your work duties. When enrolled in a virtual course, you have more autonomy in deciding when you will listen to lectures, and complete your course exercises. You have the freedom to study when it works best and most convenient for you.
2. Reduced Costs
Furthering your education can get expensive. However, virtual learning offers a number of ways in which learners can save money. For example, when you are learning online, the commute to campus is eliminated and you will save tremendously on transportation costs. Another example is the elimination of textbook costs. When learning in-person, students spend tons of money on course materials and textbooks. When enrolled in a virtual classroom, you will have unlimited access to a plethora of virtual resources, which translates into money being saved on not having to purchase textbooks.
3. More "You" Time
When your day to day is not consumed by scheduled classes, you now have the extra time to do things you want to do. In addition to saving time and money not having to commute to and from class, this extra time you now have can be used however you want. You will now have more time to focus on your career, a sport, your favorite hobby or spend time with your loved ones. All that is required is an internet connection and a digital device, then you will have access to your course and all of its material.
4. Unlimited Course Options 
When students are learning online, they will no longer be required to be on campus for specific dates. This opens up a larger pool of choice for students to enroll in courses they are most interested in, as they can now learn from anywhere. Online learners will essentially be able to earn the same degrees they would in a traditional educational setting.
5. Learning Forums and Collaboration
One of the awesome benefits of learning online, are the learning forums and discussion boards. These social tools allow enrolled students to share their opinions on learning modules, and post their feedback on assignments and readings with their classmates. In addition, if students do require one-on-one guidance from their instructor, they are able to easily reach out to them. They will be able to communicate directly with their instructors, and easily upload any assignments that need to be completed.
6. Personalized Learning Experience
When students have the ability to work from their choice of environment and time, it creates a more personalized learning experience. When learning virtually, individuals have the power to choose the time in which they find they work best to complete their assignments and readings. With all the learning modules online, assignments can be completed from any location that has an internet connection.
7. Strengthen Time Management Skills
While one of the benefits of online learning includes flexibility of assignment completion, the learner will still need to be capable of managing their time wisely. They will need to make sure they are meeting any deadlines set by their instructor for assignments. This is a great way to strengthen one's time management skills, as the learner holds the responsibility of engaging with the course and keeping up with due dates. Learners will simultaneously gain further knowledge from their courses, while sharpening their time management skills.
If you are thinking of transitioning your courses to an online learning environment, start a free trial to explore if a virtual classroom would be beneficial learning platform for your employees or students.
---