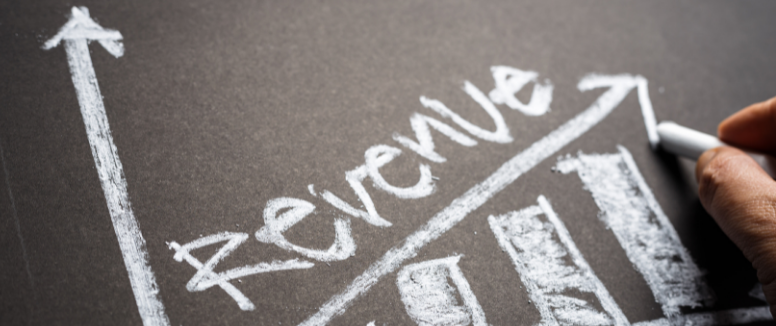 How the Right Employee Training Software Can Increase Revenue
In order to deliver high quality performance and create increased revenue, organizations depend on successfully trained employees. Prioritizing professional development training strategies for your employees will deliver positive results for your businesses long-term profit margin.
There are a variety of employee training methods, such as instructor-led, on-the-job, and online training. You might even want to implement a mixed more hybrid approach. Ultimately, whichever technique you choose, it will have a direct impact on your bottom line. Let us take a look at how businesses can increase revenue with the right employee training.
Compliance Training
Violation of provincial and federal laws and regulations can land you hefty penalties, fines and even regulatory shutdowns. Keeping up to date and maintaining compliance standards is very doable, especially when considering the potential impact penalties could have on your business, if you fail to do so. A compliance training software will help increase profit and save you money in the long run. Your compliance training goal should be that your employees are completely knowledgeable and are capable of complying to regulatory standards and requirements in any given situation. A successful compliance training program will eliminate any potential non-compliance penalty costs, and will have a positive impact on the organizations revenue.
Safety Training
When it comes to your business, employee safety training is invaluable. On the surface, it may not appear that way, seeing as a strong safety culture does not produce a product. But when you look at the bigger picture, a safety violation incurred by an employee or department can result in medical, personnel or production expenses and puts the organization at great risk.
Technical Training
It is extremely important to make employees experts in their field. You can do this by providing high-quality and specific technical training. Specialized employee training creates an expectation for employees to perform at a higher level and will add even more value to your team. When the technical aspects of a job are understood, it creates a common understanding among your employees about the quality of work they should be producing, there will be no need for guessing. Employees who withhold job standards and work within their organizations technical parameters, produce more consistency. In turn this withholds customer satisfaction rates, and returning customers yield profits.
Progressive Training and Development
Continuous learning programs challenge employees to go further and beyond their job's primary roles and responsibilities. It also helps provide employees with a strong sense of stability and ownership. There are many companies that are content with taking a very basic approach to employee training programs. However, a company that encourages its employees to challenge themselves and pursue new skills even outside of their job requirements will reap rewards that benefit the business as a whole.
Purposeful employee training positively impacts employee retention rates and is more cost effective than the turnover of a poorly trained and unhappy team. Happy employees yield success, happy customers and increased profit.
Investing in the right learning management system is a significant part of delivering the best employee training program and keeping your team well-equipped. SkyPrep has the features and tools to help administer and stay on top of employee training.
To learn more about SkyPrep, request a call and one of our product specialists will be in touch shortly.
---