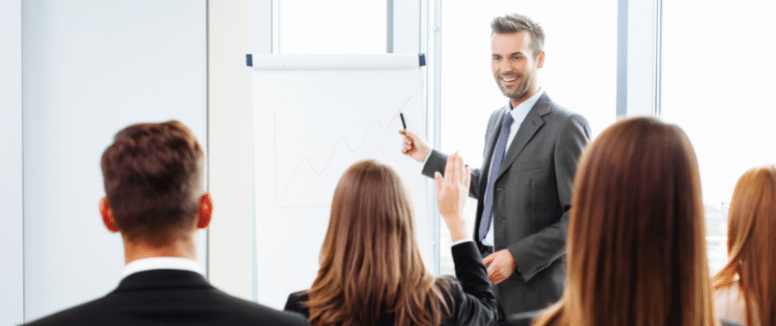 Employee Training and Employee Engagement: How Do They Relate?
Organizations should place training their employees and encouraging them to offer input, as a high priority. However, a team that is made up of a wide span of generations, may present some challenges when it comes to providing online training resources and engagement. Training and keeping a millennial and senior adult engaged requires creativity. A business's success heavily depends on how its management chooses to engage and train their employees. If employees are fully confident in their skills and ability to do their job, engaged, empowered and involved, they will thrive and the business will prosper.
Employee Training or Employee Engagement: Which comes first?
Adequate training is simply the catalyst for achieving employee engagement and long-term growth. To answer the question of which comes first, employee training must come before achieving employee engagement. Keep in mind that no two businesses are alike and the importance of a successful employee support strategy needs to be understood. Let us take a look at some of the factors that illustrate the vital relationship between suitable online employee training and the power of engagement.
Consider that the relationship between effective online training and employee engagement is:
Vital to the growth of your company
Critical to employee satisfaction and retention
A long-term game
Effectively training employees instills in them a high level of confidence to fulfill their job responsibilities and it indicates that their employer values them as both individuals and active participants in the growth and development of the company.
Engage employees to collaborate in brainstorming by offering surveys and allowing them to take part in implementing new ideas. This will communicate to them that they have a voice, and management is listening. Effective online training produces fully engaged employees, which yields higher employee performance, providing satisfied customers, which results in a profitable business outcome.