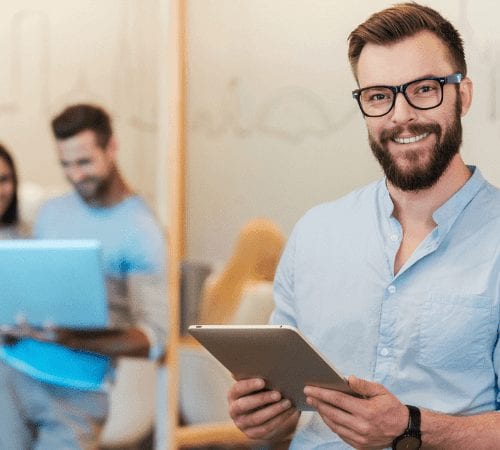 5 Ways to Engage Your Millennial Employees with Your LMS
Who knew employee retention can become a global issue within a few years? Since millennials became the largest generation dominating the American workforce, it comes as no surprise to see that millennials – due to their distinct taste for a bold lifestyle – are the job hoppers.
The main reason for hopping jobs is the lack of interest and engagement with the job, which has surged as a trending issue. Most of the millennials even plan to leave their current organizations by 2020. Moreover, a research reports that, at 67.3%, millennials aged between 26 and 35 are the least engaged group.
Bridging the Gap between Millennial Employees and your LMS
Is there any solution to keep the millennials indulged within the workforce rink?
Yes, the solution is the evolving trend of using learning management system (LMS), the market for which rose over 21% in 2014.
This article discusses about how you can effectively engage your millennial employees with your LMS.
Personalize the Learning
If your employees are millennials who're working through similar material at the same time, you can take advantage of this opportunity and make learning a personal job. In fact, a recent survey reported that 58% millennial employees preferred micro-learning as a part of their job training.
If you're employing micro-learning as a part of your LMS, make sure you divide the courses in to bite-sized sessions and let your employees discuss the information on discussion boards and online platforms. You can also utilize various knowledge sharing tools to add more employee engagement to your LMS.
Gamify Your Training Sessions
Millennials are particularly into games, which gives organizations the motive to combine work and games. You can indulge your millennial employees in to work by introducing gamification features, which can turn boring lectures and training courses into exciting competitions that promise real-time bonuses.
According to 35% employees in a survey, real-life rewards related to learning progress will be the highest gamification bonus for using their organization's LMS (This information is your cue!).
Use Social Media Platforms for Learning
Millennials have taken over the social media, all due to their love for social activity and communication. In fact, 88% of the millennial employees are more focused on connecting than competing. Social learning provides them the incentive to collaborate and interact with their peers, use knowledge sharing tools effectively, and share particular interests and objectives.
You can integrate social learning platforms in your LMS to develop easy communication, cater to various learning styles, and make knowledge sharing accessible to engage your employees effectively.
Attract Employee Attention through Small Screen Gadgets
Since birth, millennials have evidenced the developing mobile technology and its resourcefulness. The best method to increase employee engagement is to custom-design your LMS that responds to the ways millennials use their smartphones and tablets.
You can optimize your training content and make it mobile-friendly to enhance the learning experience of your employees. Moreover, you can also establish your own LMS discussion platform, instant messaging, and feedback system to make it easier for your millennials.
Let Multimedia Take the Lead
Millennials are risk takers and adventurous and that's why it's important to customize your LMS in various forms of creative and novel media. Millennial employees can be hooked on to their jobs once they're exposed to creative content in their training sessions. You can import all sorts of media that comply with the theme and format of your training courses. Your millennial employees wouldn't want to miss out on this one!
Final Word
At this moment, millennials are hustling their way towards successive goals. Just because they're job hoppers, doesn't mean they'll give up so easily. To eliminate the employer-employee tension, it is important if companies consider a transition to modernity and adapt to their young workforce.
Catering your LMS to your millennials' requirement might promise employee retention, engagement, reward, feedback, and collaboration within the workforce environment.
Want to engage your millennial employees sooner than later? SkyPrep is here at your service! It's an online training software that is everything you need to manage, track, and optimize your corporate training.
It's time to start Skyprep-ing and make your training dream come true!
Improve Your Online Training Today With SkyPrep!
---