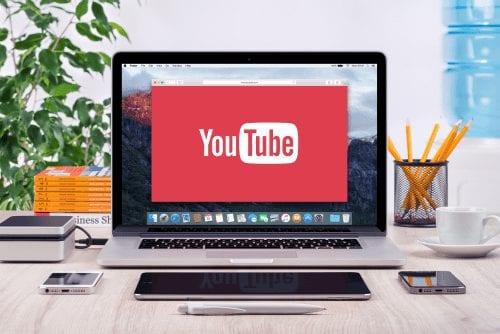 5 Ways to Prolong the Relevancy of Your Corporate Training Videos
Developing corporate training videos is a costly and time-consuming endeavor and because of that, it is essential that they remain relevant for as long as possible.
Here are 5 ways to extend the amount of time that your videos last:
As tempting as it is to augment your content with web links for additional resources, stop yourself. Websites change, content is removed or re-positioned, and links go dead. Nothing spells irrelevancy faster than misdirected links. Keep these instead to be delivered as an email at the start of each program, or in a short, printed course guide (a page or two) that you can distribute at the start of a course. You can even include them in emailed assignments that need to be checked out and read prior to the next session.
Curtail references to current events or current media or movie pop-stars. Unless you are speaking of something as momentous as the First or Second World War, try to edit out references to topics that may be hot in the news at this moment, but will inevitably fade as the time passes. Elvis Presley and Marilyn Monroe may still spark recognition ages after their death, but which of the Kardashians will be remembered in five years? It is difficult to know for sure. Think of all the videos that had to be tossed after man did walk on the moon, after smart phones filled every pocket and after dynasties came and went.
Even though the orderly part of you has an urge to refer to the course module or lecture number of each video, try to smother it. If you have a six-video set, and only one has to be replaced, such references will be confusing and will send a clear message that the employees is working with older material. Questions will immediately start to arise about its relevancy. It is also confusing for students if something appears out of order because of such a reference, even though the material has been re-positioned. In the same theme, avoid referring to earlier lessons or next lessons and stating their theme. You may decide to re-order your videos or re-purpose some them, and these are more clues that can confuse viewers. If you want to express a connection between videos, do it in introductory emails.
Avoid model-specific references when discussing machinery or appliances, avoid institution specific references when discussing companies or organizations, and avoid people-specific references when advising employees where to go or where to write to get more information. People leave, institutions change names, and specific year and date models of equipment date the video immediately. The single exception to this is if you are preparing training videos on handling a specific make and model of a machine or appliance.
Be careful of cultural references. While some icons like Cookie Monster or a Tickle Me Elmo doll may still conjure up an image, one generation has already forgotten about Cabbage Patch Kids. Instead of referring to a specific toy, for example, refer to a generic description such as "construction set" or "spinning top." Nothing dates your videos faster than describing something as "hot" when your audience clearly knows that trend is now passé.
Overall, if you stick to basic, relevant information, whether you are talking about leadership developing or closing sales encounters or creating exciting website content, your video will remain relevant.
It's okay to use current events and cultural references in spoken or written lead-ins to the videos to draw a connect to them and modern happenings, but keep those connections in formats where they can be easily edited or augmented. It is much tougher to make edits to your videos.
---