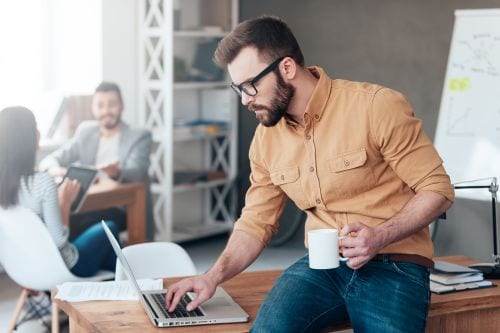 8 Apps to Conquer Digital Clutter
In generations past, if you really wanted to waste time you could stand watching the grass grow or the water boil in a pot.
Today, we have email.
People you would cross the street to avoid can send you messages, as can marketers with products you don't want, acquaintances with news you don't care about, and calendars with reminders of things you have already consciously forgotten.
But in this world of digital clutter, there are also the hidden gems of messages you really want to receive. There is the crucial data you need to complete your work projects, important notifications from friends about parties that will greatly improve your mood, and relevant information you actually requested.
How do you sift the nuggets from the dust?
There are 3 great approaches:
The first is to stem the deluge from the start by becoming very accomplished in hitting the delete button and then the subscribe button.
The second, if you are using Gmail, is to use their awesome auto-filter to make your inbox sort things for you by putting messages from work into work, messages from family into family, and messages from friends into friends, and so on.
The third is to investigate some of the amazing apps that, depending on your degree of sophistication with technology, can organize your emails to the ultimate degree.
Here are 8 of the best apps selected because of ease of use for beginners and in-depth enough for email super responders:
Cloud Magic– If you are a super user of email, this app that is free for iOS does just about everything you could possibly need, including interact with third party apps like Trello and Evernote. It supports Outlook, iCloud, Gmail, Exhange, IMAP, and Google apps. What's really convenient is that it lets you drop an email into another app.
Hop– For the sophisticated technology user, Hop (free for iOS) supports Yahoo, AOL, Google and iCloud accounts and lets you turn your email into conversations. You can also attach files from Google Drive and Dropbox, a handy feature for recruiters on the go.
Boxer– An app that should actually be called swiper because it has a great feature of letting you swipe away emails. It has some really nice features like to-do lists, a dashboard, and push notifications. Free on Android and $4.00 for iOS, it supports Gmail and iCloud and some other major email providers.
Type App– Free for Android, is unique in that it offers both landscape and portrait views of your email. It supports all major email providers and POP3 accounts. It allows for threaded conversations as well and keeps your inbox tidy by aggregating newsletters and machine generated emails automatically.
Dispatch– Available for $6.99 for iOS, has a couple of particularly nice features. It allows you to archive your emails to Evernote and save links to read with Pocket. It supports other third party apps and also email aliases.
Gmail- Of course there's just the basic Gmail app as well that is free for Android and iOS. It lets you switch back and forth between up to five accounts and responds directly to Google Calendar invites. It also supports Yahoo and Outlook. It keeps you organized by archiving your messages, labelling them, and moving them. A nice feature is that you can see profile pictures as part of the conversation threads.
Microsoft Outlook- Also free for Android and iOS, this is a versatile app that supports Outlook.com, Gmail, Yahoo mail, iCloud, Microsoft Exchange, IMAP and Office 365. If you work with a variety of different clients who send you documents from a variety of different systems, this is a really good app to have. It takes files from Google, Calendar, Dropbox, OneDrive, Google Drive and several others. It's one of the quick swipe apps, so you can quickly archive or schedule your messages. Another good feature is that it breaks your inbox into focused categories and provides the filters like flagged and unread.
Index by Gmail– Free for Android and iOS. If your work requires you to travel a lot and keep all of your receipts, this is the perfect place to start. It highlights your flight itineraries and even links to the web-based information you need like the actual status of the arrival of your flight. It has a feature called Bundles which will group your receipts all together for easy filling out of your reports at the end of the day.
---