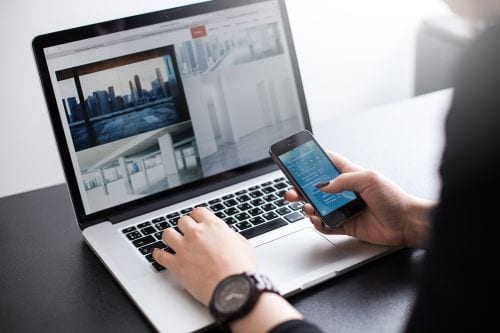 Draw on the Wealth of Free Online Courses
No budget and no time to create eLearning opportunities for your employees doesn't mean that you can't foster a culture of learning and offer them some great options to improve their skills and knowledge.
Innovative human resources departments across the nation are finding ways to promote the option of offering interested employees little incentives to heighten their training with a number of free online options.
In one instance, for example, their monthly newsletter included the co-ordinates to 6 relevant and free online courses with each edition. Employees who took the courses on an honor system and could list 10 things they learned from their effort could then bank points. Five points amounted to an afternoon off; ten meant a full day.
The benefits of seeking out free online courses for your staff is that you can find some excellent material out there from prestigious universities and learned authors. In certain areas, especially computer programming skills, social media use, sales skills, time management, and industry-specific skills, there are many options that can greatly enhance an employee's point of view and knowledge base.
Courses are delivered in the comfortable learning environments of their own homes or break rooms and can be accessed at any hour of the day or night in any time zone. Some courses are specifically geared to career advancement while others focus on improving technical skills.
If you want to research this to check out what is available, start with the site Open Culture. This site alone offers 1,200 free online courses from learning institutions like Stanford, Yale and MIT. The courses are delivered online and have free audio and video features.
The course compositions are extremely varied, from Marc Levoy of Stanford delivering a video on Introduction to Digital Photography, David Coleman of Oxford offering a course on Demographic Trends and Problems of the Modern World, to Louis Hyman and Edward Baptist offering from Cornell called Against All Odds: Inside Statistics.
Another great site for free online courses is edX where courses are featured from prestigious institutions such as Harvard, Berkeley and MIT.
Among the most accessed courses last year, for example, were Introduction to Project Management from The University of Adelaide, Analyzing and Visualizing Data with Excel from Microsoft and Introduction to Computer Science from Harvard.
Another 10,000 free online courses from top universities can be found on the website Open Education Database (OEDb).
Another great compendium of really useful courses for any industry can be found at themuse.com. The author has selected a total of 43 highly relevant and free career-advancing courses you can take and finish in just one summer.
If you are setting up a program to encourage your employees to take advantage of these and other free courses, make sure that you lay the groundwork by helping each employee determine their learning goals and consider whether each course fits into their overall plan.
Establish a system of performance assessment at the end of the course. This shouldn't be an examination so much as a conversation or a demonstration of a new skill or knowledge learned. Creating situations where teams of employees can take the same program over the same time period can also foster engagement with an element of competition thrown in.
You can also review a course that the employees are going to take and add an introduction about key parts that are relevant to your own corporation and its strategy to personalize it more for them.
---