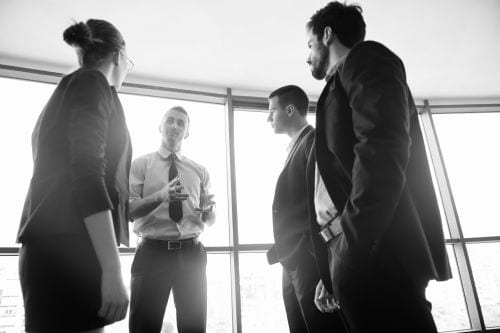 Why Training From Within the Ranks Is Sometimes a Better Option
Being flexible in trying to fill key positions within your organization may be the top trend for the human resources professional in the coming months.
With the United States Census Bureau estimating that workers reaching retirement age will see a 38 percent hike in the next decade, the challenge of filling specialized positions will be more acute.
Already Kyle Kensing, author of a CareerCast report on the 10 toughest jobs to fill in 2016 has cited professions like data scientists, electrical engineers, information security analysts, physical therapists and software engineers among the list where supply will exceed available candidates.
Augmenting the challenge is the reality that even when you hire a person proficient in some aspect of technology, within months you may have to re-train them or search for a new hire as technology changes so rapidly.
This new reality is again bringing up the age old question pondered by human resources professionals: should you hire an expert to fill a specific job, or look within your current ranks to find someone who can be trained to do it?
More and more the trend towards pulling an employee with trainable talent from the ranks is becoming attractive. An employee who has already exhibited intelligence, a keen work ethic and a willingness to learn may be a better investment in terms of training than a quick fix of bringing in a ready-made talent who can divert a crisis but may not be able to adapt when technology changes again.
The biggest argument against training from within are that the companies have to pay for the training as opposed to hiring a person that some other company has invested in training. Still other organizations often hire from outside to "shake things up," in terms of sending a message to current employees that new blood is needed and they can't become complacent.
On the other hand, training from within allows you to work with what you know. You already know, for example, whether a person has a good attitude for learning new things and whether or not they work hard. When they are with the company, you also know how they fit into the corporate culture.
The number of costly mistakes in hiring is a reminder that candidates can have great qualifications and do well on recruitment tests, but still fail to fit in and be team players with great attitudes once they are in place. Increasingly, HR professions are aware that hiring the right person is more about hiring the right attitude.
Alan Davidson, an industrial psychologist in San Diego who has worked with the Internal Revenue Service and Merrill Lynch, coined the phrase "Popeye Principle" as a caveat for recruiters who think skill will triumph over everything else.
In an interview with Fast Company magazine, he quotes Popeye's famous line, "I y'am what I y'am" as a reminder that if a person has the right skills but the wrong attitude, it can be impossible to change them. Davidson suggests instead that the best predictor of future behavior is past behavior.
So the next time you are seeking an employee with a specific skill, look inward as well as outward. An investment of training into someone who has all other key components of being a valued employee can sometimes be a more judicious move than hiring just a skillset.
For more information on hiring from within your organization, contact SkyPrep today!
---