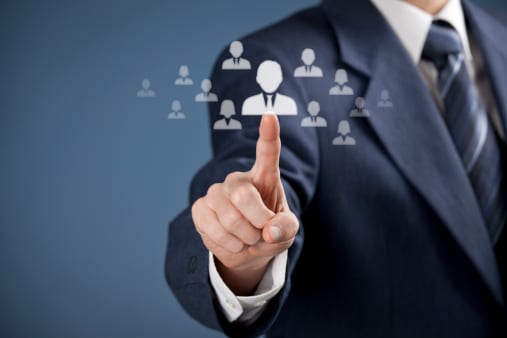 What Are The Most Critical Leadership Skills for 2013?
There is no question that good management and leadership is one of the crucial differentiating qualities that can give your business an edge over the competition and turn your business from good to great. This is why the issue of leadership should be a standard agenda item for all your board meetings – and should never slip down the list.
And one metric or indicator that companies should be aware of is the leadership skill gap, that is the skills that your employees currently possess versus the skills that are currently required to take your business forwards. This is your leadership skill gap both now and in the future. Its important that your organization is aware of the kind of skills that leaders require in order that you can budget and plan training interventions to keep your work-force's leadership skills at the cutting edge. There are two surveys which give some excellent insight into the kind of leadership skills that are are thought to define modern leaders.
The first is the global leadership forecast by DDI Dimensions which recently surveyed around 2,000 HR professionals and just over 12,000 leaders from all over the world and revealed what are the new skills that leaders need to be successful both today and in the future.
They identified  five skills and these were analyzed in two ways, that is, the first figure shown below is the percentage who regarded this skill as the most important skills for the last three years and the second figure shown below is the percentage who regarded this skill as the most important skill for the next three years
1 – Driving and Managing Change  (38% and 48%)
2 – Identifying and developing future talent (19% and 36%)
3 – Fostering creativity and innovation (15% and 35%)
4 – Coaching and Developing Skills (28% and 32%)
5 – Executing Organizational Strategy (29% and 32%)
It is no surprise that the ability to drive and manage change is the top skill as  increased globalization, emerging economies, and a surge of disruptive new players into most markets means most firms are having to adapt their business process and models to remain competitive. Clearly, change management is critical skill area that firms should be looking to develop over the coming years. It is a key leadership training area.
Another area where your  leaders may need to be trained is in identifying and developing future talent, which has surged to second place on the critical skill list. This is undoubtedly due to the massive worldwide talent shortages making it hard to attract talent which has forced the talent war inside businesses. This now means that your managers must be able to identify the high potential and recommend and provide training to help them develop into future leaders – that is before they leave and take up leadership positions with your competitors.
And finally, another key area skill area for leaders is the ability to foster creativity and innovation. This is becoming important as the marketplace is becoming increasingly competitive and saturated and if your business is to make a difference it needs to be innovative.
So, these are the key leadership skills for 2013 beyond and ideally you should be using this information to guide your leadership training, using an online training platform or a learning management system,  and development strategy
---