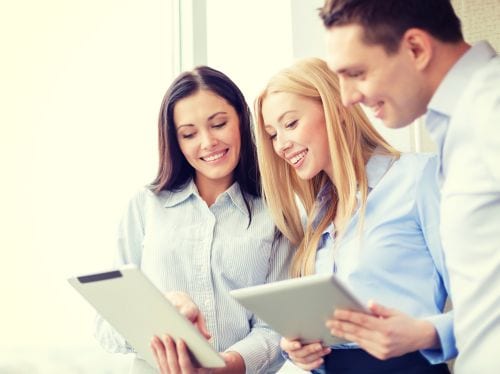 How to Use Gamification in Your Recruitment Process
The newest tool to attract and assess candidates' ability to fill challenging positions is to invite them to play virtual games.
By integrating badges, role-playing, and competition in their recruitment process, companies are discovering which of the eager applicants has the right skills for the job.
One of the most publicized examples of the use of gamification in the hiring process happened this year when PriceWaterHourseCoopers (pwc) developed an online game called Multipoly as a means of determining which college student they should recruit in Hungary.
The applicants had to play a 12-day game through Facebook to see how they would react virtually to similar situations that would be part of their real life job, if they got the nod. They had to meet goals and complete tasks and receive feedback from their corporate coaches.
Marriott International also devised a game called My Marriott Hotel, played on Facebook, that allowed job candidates to see what it would be like to manage a hotel restaurant kitchen before moving into other areas of hotel operations. The players were able to create their own virtual restaurant, purchase equipment and ingredients within their assigned budget, hire and train employees and serve their guests. If their customers were happy, they scored points; if there were complaints, they lost points.
In the end, recruiters from both firms said they were not only able to select the best candidates for the jobs, but they had a wider pool for the selection because of the interest the game created.
Gamification is also growing as a means of hiking employee engagement within the workplace. It is working well with recruits from all generations because of its addictive nature. It pushes people to be engaged with the organization and stay engaged and communicate with each other.
The spontaneity of games also reveals an aspect of the candidate's personality that helps define them more accurately than their pre-planned answers to standard job interview questions.
If you want to include elements of gamification into your own recruitment process, how do you do it?
First, consider what you are trying to accomplish. Know what you want to achieve when potential job candidates play. Do you want to know how well they handle problems, what kind of personality they have, or just overall what they would do in different situations? Consider as well how you can encourage the players to learn more about your company and real-life aspects of the job they are considering through the game. Many times, a job post is not at all similar to what the actual job is, use gamification to attract the people that would be best suited for the job because they are well informed about what the job entails.
Remember that overall, good gamification stems from simple games that are entertaining and interactive.
To learn more about gamification and how it can help you in your recruitment process, contact SkyPrep today!
---