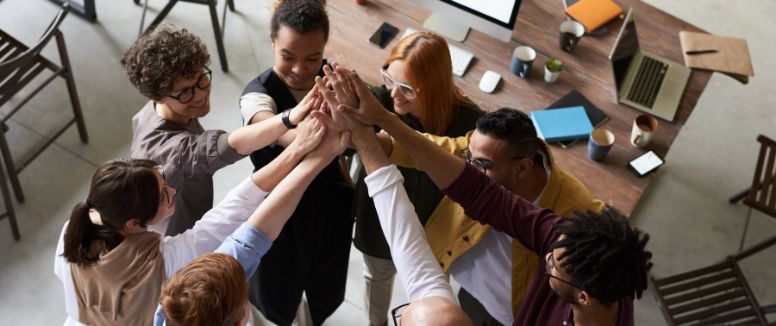 Want to Implement an Employee Training Program but Don't Know Where to Start? 
Employee training is important in many ways and extremely beneficial for your business. It has the ability to positively impact productivity and efficiency. An employee training program that is done right will improve employee engagement and ultimately increase employee retention. Creating an effective employee training program requires some planning. It needs to be specifically designed with your employee's and business's needs in mind. In other words, personalized and fit for purpose. If you are not sure where to start, read on for some key steps that will help you develop an effective training program for your employees.
1. Establish goals for your employee training program
When getting started, it is imperative that you pinpoint your training needs and goals. This step is critical as it will bridge the gap between what skills your employees currently possess and the areas where additional training is necessary. Understanding and analyzing your set of needs will help you establish what needs to be incorporated into your employee training initiatives. You will also be able to recognize what training objectives should be prioritized, which ones have the largest impact on your business, and which ones your employees will appreciate the most.
2. Create your employee training plan
Once you have identified the broad goals of your training program, you should then focus on your learning objectives. Determine the areas where you want your employee's skills to be elevated or what you would like them to do differently. A good idea would be to map out your learning objectives and align them with lessons or modules in your employee training program. By doing this you are able to tie specific training content to a particular outcome you would like to achieve. Additionally, it will enable you to easily measure the success of your modules and determine if your intended outcome was reached.
3. Choose an eLearning tool
Whether you are creating your employee training in-house or outsourcing, the eLearning system you select plays a pivotal role in how successfully it performs. Our top 6 LMS must-have features list can help guide you through what to look for when choosing a platform for your employee training. It is also always a good idea to book a demo with your top LMS choices before making your decision. After all, it is the most accurate way of knowing if it aligns with your training needs. 
4. Track and improve your training content
When it comes to employee training content, always remember there is no such thing as "one size fits all". Individuals have vast learning styles, so what works for one group of employees may not necessarily work for another. The success of your training program highly relies on how your employees are engaging with the content. With this in mind, incorporate multiple activities and formats into your employee training material. For example; this could include videos, interactive quizzes that are gamified, and explainer type modules. Keep an eye on how your employees are interacting with your training content. This will help you evaluate its effectiveness and give you ideas on areas that need improvement.
When employee training is done right, it will enable you to hit your business goals, elevate your workforce and maximize your profits. In order to achieve the results you want, assess what specific training you need to provide your team. Request a demo with our experts to learn how SkyPrep can help you deliver the most effective training to your organization.
---