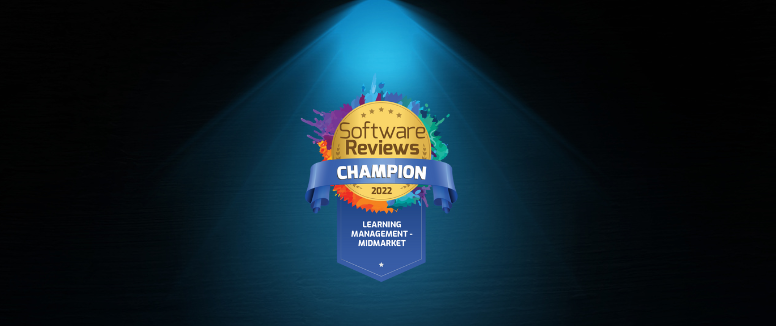 SkyPrep Wins SoftwareReviews LMS Emotional Footprint Champion Award
We are very pleased to announce that SkyPrep has received the SoftwareReviews Emotional Footprint Champion Award this year. We would like to extend a gracious thank you to all our users whose love for using SkyPrep has made this possible. SoftwareReviews Emotional Footprint Awards is founded on 100% user review data. This data is used to evaluate and rank products based on emotional response ratings from IT and business professionals. The SoftWareReviews evaluation process is dedicated to understanding and quantifying the end-to-end LMS experience. We are very proud to receive such exceptional feedback across the board and to be included in the Midmarket LMS Systems Data Quadrant.
About SoftwareReviews:
SoftwareReviews provide the most accurate and detailed view of a complicated and ever-changing market. Forget biased analysts, their data comes from real end users who use the software day in and day out and IT professionals who have worked with it intimately through procurement, implementation, and maintenance.
About SkyPrep:
SkyPrep LMS is an award-winning, intuitive industry leader. It enables you to deliver effective internal training, onboarding, compliance training, and more to your employees, partners, and customers. Utilized by over 500 organizations in various industries globally, it is a true testament to our user-friendly interface, simple yet innovative features, affordable pricing, and exceptional customer support. We are committed to providing the best online training platform solutions in the market, and take pride in helping empower your employees with the knowledge and skills they need to continue making your organization a success.
To take a closer look or learn more about SkyPrep, request a call and one of our product specialists will be in touch with you shortly.
---