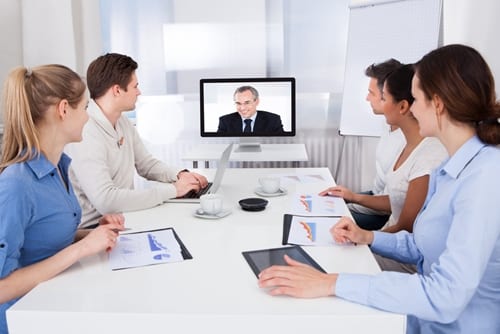 Use Screencasting For A Flexible Training Solution
One key virtue being chased by current-day training models among HR professionals is flexibility. With growing workforces stretching across international borders, time and infrastructure can become serious roadblocks for finding the best training solution.
Training software has seen substantial development in recent years thanks to the proliferation of new online technologies. One important development in particular lies in the area of screencasting, which has helped to revolutionize the online education software paradigm. If used effectively and coupled with existing well-designed learning management systems and programs, screencasting can provide a huge benefit to your company's training practices.
Understanding screencasting
Simply put, screencasting is a service that allows a user to share the contents of his or her screen with another user remotely via a videoconference or voice chat. Coupled with prerecorded audio lectures, written material or live voice chat, it can provide real-time demonstrations to multiple users across a variety of remote locations.
Knowing the benefits
Screencasting is an important step in helping HR professionals to solve the dilemma of balancing the need for training with a growing number of employees and offices. First and foremost, the video format engages users more than conventional written or classroom material. Additionally, as ChangeBoard pointed out, screencasts can be uploaded to a central server, meaning that any employee who has an Internet connection and access to the server in question can view the material on his or her own time, from whichever location is most convenient to them.
From a logistical standpoint, screencasting allows HR to cut down on the number of hours spent reiterating training materials over multiple sessions. Video materials can be recorded just once, and then uploaded to a server for later access by employees. As an added bonus, the hands-on nature of a screencast video delivers a similar level of step-by-step guidance and instruction as what would be received in an in-person training session.
For employees, such technology facilitates better and more effective learning. Smaller, bite-sized chunks have been found to be the new modus operandi for training materials, as they better hold worker attention and maintain maximum engagement. A library of screencasted training videos can allow staff to ingest and process training materials at their own pace, meaning they are less likely to burn out and drop off their attention.
Choosing the right tools
One of the most appealing things about screencasting is it doesn't require any additional expensive hardware or costly software packages to be installed. In fact, the Web-based nature of technology these days means that employers can create screencast videos, upload them to a central server and disseminate links throughout the company quickly, easily and painlessly, and all without having to install extensive software programs.
There are a variety of screencasting tools available online, and many of them are free, or offer some form of free functionality. Depending on what your training needs are, you can choose from a selection of services that offer different recording, editing and uploading capabilities. For example, some tools restrict the length of videos that can be recorded to five minutes, making them perfect for shorter, more digestible videos; while others allow recordings of up to 15 minutes or even indefinitely. Similarly, other differences include how videos can be shared – whether you download the files to your computer and then upload them to your own server, or you create videos that are stored on the service's site and shared via link.
Services such as SkyPrep offer a Web-based solution to consolidating training materials, providing users with a cloud server to upload all videos to. This provides companies with the flexibility they need, as it requires no installation on either the employer or the employee's part, and materials can then be accessed by any Internet-ready computer.
---