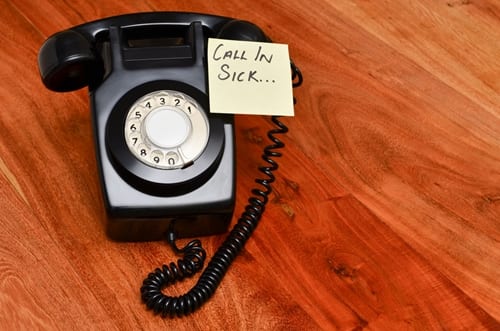 Proactive Ways to Reduce Absence Rates
For any company, it's inevitable that employees will need to take a day off, whether due to illness, a family emergency or other unexpected incident – but when absences start to rack up in excess, they can seriously threaten a firm's success. In fact, according to Forbes, a Cicadian report revealed that unscheduled absences set companies back about $2,650 annually for each salaried employee, and $3,600 each year for hourly workers. Beyond administrative costs, overtime pay and other financial burdens, Forbes pointed out that there are a number of negative consequences that aren't cost-related, such as lower employee morale, lost productivity or poor quality of work.
As businesses look to minimize absentee rates, here are some proactive strategies that can prove effective.
Promote wellness
Sickness is one of the top reasons that employees call out, so many businesses have begun to implement wellness programs to not only educate workers on how to stay healthy, but also provide them with the necessary tools to do so. Companies can create online courses about nutrition, offer discounted gym memberships or even design fitness-related challenges for staff members. Additionally, Forbes noted that stress from heavy workloads, unrealistic deadlines or other work-related demands can take a toll on workers' health, thus fueling more absences. As a result, companies may want to consider offering stress management courses to aid employees in dealing with these pressures.
Keep checking in 
When employers are out of tune with staff members' lives, they may fail to notice an issue that could be contributing to excessive absences. That's why it can be helpful to conduct frequent check-ins with workers. Inside Business 360 explained that while managers shouldn't know everything about their employees' lives, performing regular progress reports may allow them to gain insight into special circumstances at home or other problems could affect an employee's attendance.
Reward good attendance
One of the best ways to encourage good attendance is through an incentive system. Those staff members that are diligent and dedicated enough to keep their absences to a minimum should be rewarded, whether it's a bonus on their paycheck at the end of the year or even an extra paid day off. By providing this system, employers can keep staff members from giving into temptation and calling out when they don't have a legitimate reason.
Offer schedule flexibility
With proper strategizing, Learnthat.com asserted that flexible scheduling can slash absence rates. When staff members are allowed to adjust their work day to fit their own needs, they may not only be less likely to call out, but also more productive. Sudden doctor's appointments or unforeseen family issues are major causes of absenteeism. However, flexi-time enables employees to come and go from work as they please, thus allowing them to deal with personal matters while also keeping up with their job responsibilities at their own convenience.
---