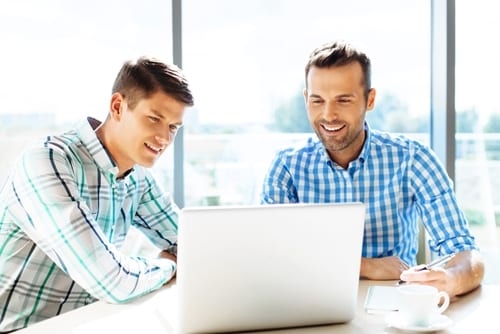 Creative Approaches to Staff Training
Training is one of the most important aspects of employment, as it has the power to set a hire up for success or failure, depending on the company's management efforts. Still, many businesses may not realize how the methods they choose to train their employees can have such a strong impact on their performance down the road. While some firms may resort to tried-and-true tactics for getting their workers up to speed, the truth is that sometimes it's best to take a chance on slightly less conventional strategies.
According to Training magazine, in his "Creative Training Techniques Handbook" Robert Pike writes, "Learning is directly proportional to the amount of fun you have." If you can make training enjoyable for participants, you can ensure that they are more engaged and involved throughout the process, which may mean that they can grasp the information quickly and then apply that knowledge to their respective roles more effectively.
Not sure what creative training looks like? Here are some ideas to get you started.
Cross-training
Your staff members can often learn a lot by switching roles. Payday HR recommended offering employees a chance to work in either a different position or another department entirely to let them gain a new perspective and expand their skill base. You may want to first set up an interview for that worker with someone already performing well in the role they'll be trying out. These interviews can be highly informative, and help to provide a smoother transition as a staff member prepares to temporarily switch job functions.
Seminars
Why not give employees the opportunity to take a field trip? Write Wise Communications suggested sending staff members to a seminar or conference that may provide insight into the field. As an added bonus, these events can also be valuable networking opportunities as well. The source noted that seminar participants typically come from a range of industries, which can prove to be an advantage. Additionally, Q&A sessions at the end add an interactive element to the experience.
E-learning
One of the best things about e-learning software is that it allows employees to participate in training activities from wherever is convenient. Payday HR noted that this not only enables them to work from home, but also try out different kinds of learning, such as audio, video, podcasts, games and digital quizzes.
Mentoring
Consider giving new employees the chance to learn from experienced staff members through a mentorship program. Write Wise Communications also advised trying job shadowing, which is a more formalized and structured approach. This initiative can offer workers a more holistic view of how the company works, as well as give them hands-on experience in other areas they might not have exposure to in their current role.
Social media
As social networks play such a significant role in your employees lives outside of work, you might introduce this medium into your training methods. Bright Hub explained that companies can post activities that inspire interaction and collaboration on a social site. After creating a group for a specific topic, participants can use the channel as a discussion board to ask and answer questions among their colleagues.
---